Encinitas merchant groups, foundations, launch fund for small businesses
Encinitas business groups are banding together to build a grant program to help merchants struggling under state and local restrictions during the COVID-19 coronavirus outbreak.
The city's three Main Street groups officially announced the effort Thursday, March 26.
The Leucadia 101, Encinitas 101 and Cardiff 101 Main Street associations have partnered with the Cardiff-by-the-Sea Foundation and the Harbaugh Foundation to raise $100,000 to launch the Encinitas Small Business Support Fund, according to the groups' news release.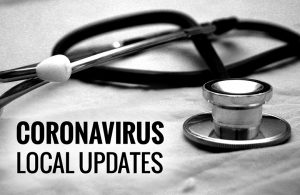 "To get government assistance, the biggest issue small businesses face is red tape," Annika Walden, Cardiff-by-the-Sea Foundation founder, said in the announcement. "This will be different."
The Harbaugh Foundation pledges a dollar-for-dollar match of the first $30,000 in donations to the fund, organizers said.
Encinitas small businesses can apply for grants once the fund reaches $100,000, Walden said.
Walden said in the groups' announcement that she expects the fund to reach the $100,000 goal soon based on the number of inquiries she has received.
"This is an investment right back into our community to ensure our local businesses will survive," Harbaugh Foundation Director Joe Balla said in the announcement. "We anticipate all kinds of donors. It could be a sixth-grader contributing $5 of allowance money because $5 will become $10. Or it could be $2,000 from a thriving local business. We anticipate and encourage wide community support for our small business community."
Once the application period is launched, merchants apply by completing a one-page form online. The applications will then be scored by a panel of Main Street representatives and a select committee. Applying businesses' financial situations will be reviewed with extra consideration for those at highest risk of closing, organizers said.
More information is available online at www.encinitassupportfund.com.
The Harbaugh Foundation has been active in local environmental efforts in recent years.
A $110,000 gift from the foundation launched an open space improvement project, the Harbaugh Seaside Parkway in Cardiff. Last month, the Harbaugh Seaside Trails opened at the southwest end of the San Elijo Lagoon in Solana Beach. The 3.4-acre property was secured with the help of a $1.1 million Harbaugh Foundation grant.
encinitas current, cardiff current