Public safety to open space, Carlsbad council hopefuls share top issues
Candidates for Carlsbad City Council largely have different takes on the central issues currently facing the city, from public health to traffic to public safety.
Four candidates are running for two City Council seats – District 2 and District 4. A fifth candidate, Brian Higgins, withdrew from race for District 2 earlier in the election season.
District 2 candidate Lela Panagides said in an email statement that she believes the most important issue for the city is the health and safety of residents.
"Most of us have two main priorities right now — staying healthy and providing for our families," she said.
As Carlsbad has some of the lowest percentages of positive cases of COVID-19 in San Diego County, Panagides said the city should continue with its current practices, such as wearing masks, maintaining social distancing and washing hands frequently.
"By controlling transmission of the virus — with testing, contract tracing, protective equipment, and social distancing — we can get back to opening up fully while keeping everyone safe," she said.
Panagides also said, for District 2 residents, climate change and the preservation of open spaces are also high priorities. She said one of her first actions as a council member would be to re-establish the Open Space Citizens Advisory Committee to help identify open spaces in the city.
"It is in our best long-term interests to preserve and protect the open spaces that exist now for the future," she said.
The COVID-19 pandemic was also the key issue for Teresa Acosta, one of the candidates for District 4.
"Carlsbad needs experienced, committed leadership to guide our community during the COVID pandemic, while still providing high quality day-to-day services to our citizens," Acosta said in an email statement.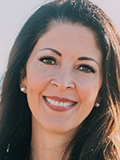 Acosta added that she also plans to respond to the needs of local small businesses, protect open spaces, work toward innovative solutions to traffic, and support increased dialogue and community engagement with law enforcement and first responders.
"Too often District 4 residents get left behind in city decisions," Acosta said. "This is the first time District 4 will elect its own representative to the City Council, and it is important to all of us that we elect someone who knows the issues that matter to our neighbors and families."
Phil Urbina, the other candidate for District 4, said he believes the most important issue for the city right now is public safety.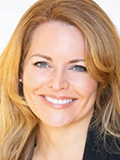 "I believe Carlsbad residents have a right to feel safe in our homes and our schools, on our beaches and in our grocery stores," he said. "And I want to make sure that our police department continues to be well-funded and well-managed."
He added that there is currently a lot of emotion surrounding the issue of public safety and police in the nation. However, he said he believes Carlsbad does not have the same issues as many other cities, which could allow the city to take a measured approach.
"We don't need to be restructuring our police department or micromanaging our police department," he said.
While public safety is an important issue for District 2 candidate Keith Blackburn, he said he believes there are a number of different issues currently facing the city of Carlsbad, including traffic and protected habitat as well as public safety.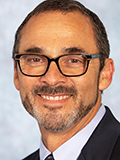 Blackburn, who has been on the City Council for 12 years, said he has been a champion of traffic signal technology. He added that the council has been updating the traffic signal technology. However, since it utilizes fiber optic technology, it has taken time to implement.
"It's taken 10 years, but we're slowly getting our traffic signals modernized," he said. "And when we're all finished, it's expected to cut about 30% of the red light wait time for our commuters and that's significant."
He also said he has a track record of maintaining open space whenever possible.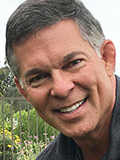 "Years ago, we put together a wish list of properties within the city, where if the city ever has the opportunity to acquire them to protect them as open space, we would," Blackburn said. "But of course, there has to be a willing seller. So we put $5 million aside just to have a site to purchase any of those properties as they came available."
As an ex-police sergeant in the city, Blackburn said he also understands the city's public safety needs, including police, fire and paramedic services.
He added that he hopes to continue the successful work of the City Council.
"There's a reason we're the envy of North County," Blackburn said. "It's because our previous councils have done such a wonderful job planning our community and my whole motivation is just to maintain that."
---
Julia Shapero is an Encinitas freelance writer.
encinitas current, cardiff current