Preserved Home: Julian memories
cook up apple inspirations
One of my favorite childhood memories is traveling up the mountain to Julian, and eating pie at the Julian Pie Company. When I smell apple pie, it always takes me back to that cozy pie shop. Now, I also make my house cozy as I put up apples in all forms, not just pie. And my house, well when September hits and I'm preserving an apple bounty, it smells like Julian to me.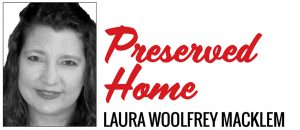 When you get good deals on apples, you do have to think beyond the pie, though. We picked a bushel of apples at an orchard while on vacation, and that 48 pounds of apples was just a start on my apple acquisitions for the fall. I also bought 50 pounds from the farmers market and will be going back for more.
How could a family of four like mine eat so many apples? The answer is, we eat what I preserve all year long.
The first obvious way to preserve apples is pie. I certainly make pies for the freezer, but I also can apple pie filling for a shelf-stable option, and it also saves freezer space. The apple pie filling is sturdy and keeps the apples a nice, firm texture during the canning process.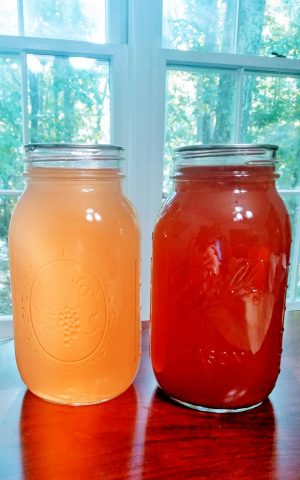 What can be a trick, however, is canning apples in other forms if you don't want all your jars to be applesauce. I have an apple peeler/corer I used to prepare apple rings for canning. I opened a jar, and the apples turned right into apple sauce. My slices were just too thin. The solution is canning apples in thick slices and choosing sturdy apples for canning. If you have softer apples, there are plenty of solutions for those, too.
When I visit the farmers market, I always ask if they have seconds — apples not pretty enough or a little bruised up to charge top dollar. Not only do I get a deal, but a mix of apples. Use your softer apples for applesauce, apple butter and apple juice.
With apple sauce, my kids like chunky cinnamon applesauce, and I also can thinner applesauce for baking and fruit roll-ups. Have berries in your freezer? Throw those in with apples for a berry-themed applesauce. Blackberry applesauce is a favorite in my house.
For apple juice, you can either steam juice apples, or boil the peels and cores to make juice that can then be used for jelly, homemade syrup or apple cider. I actually used my juice to make cider in my slow cooker and canned it up for another day. The apple peels and cores can also be used to make fruit-scrap apple cider vinegar.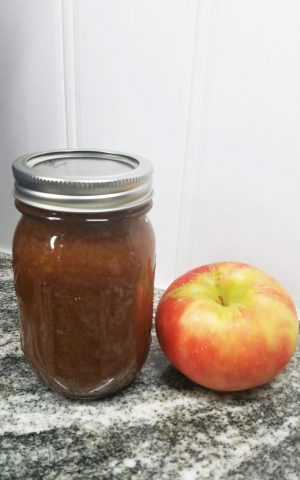 Dehydrating apples in various forms — diced, in rings, and slices — is the easiest way to preserve your apple harvest. For the apple rings, I first dust with cinnamon and nutmeg before tucking them in the dehydrator.
If you want your pie to be a little more full, you can put some of these dehydrated apples at the bottom of your pie shell, and pour the filling overtop. The pie filling will rehydrate your apples. The dehydrated, diced apples are perfect for oatmeal, muffins and granola bars. The sliced apples go in trail mixes, and just for snacking in general. My method is to have one working jar of each kind in my pantry, and then I vacuum seal the rest in jars and Mylar bags.
The goal for me is grabbing apples at their peak for the lowest price to enjoy them all year long.
Those trips to Julian for pie, antique shops and snow are maybe a memory for me now, but the inspiration of that small-town goodness still fills my heart, and also my jars.
Slow Cooker Apple Butter
A large slow cooker full of mixed apples
1 1/2 cups packed brown sugar
1/2 cup apple juice or cider
1 1/2 tablespoons ground cinnamon
1 tablespoon lemon juice
1 teaspoon ground allspice
1 1/4 teaspoon ground nutmeg
1/2 teaspoon ground cloves
Mix all ingredients in a slow cooker. Cover and cook on low about eight hours, or until apples start to break down. Stir every few hours. Mash apples with potato masher or big spoon. Cook uncovered on low heat setting one to two hours, stirring occasionally, until mixture is very thick. Cool about two hours. Store in refrigerator. For canning, fill sterilized pint jars with apple butter while still hot, leaving 1/4 inch head space. Clean rim of jars, and secure with lids and rings. Water bath the can for five minutes.
---
For more recipes, tips and details, visit Laura Woolfrey Macklem's Preserved Home blog at www.preservedhome.com.
Columns represent the views of the individual writer and do not necessarily reflect those of the North Coast Current's ownership or management.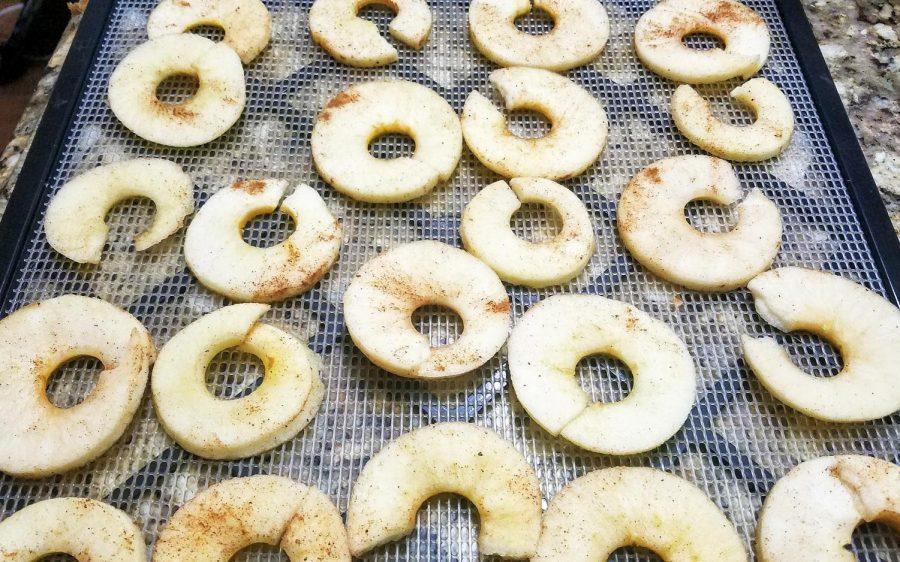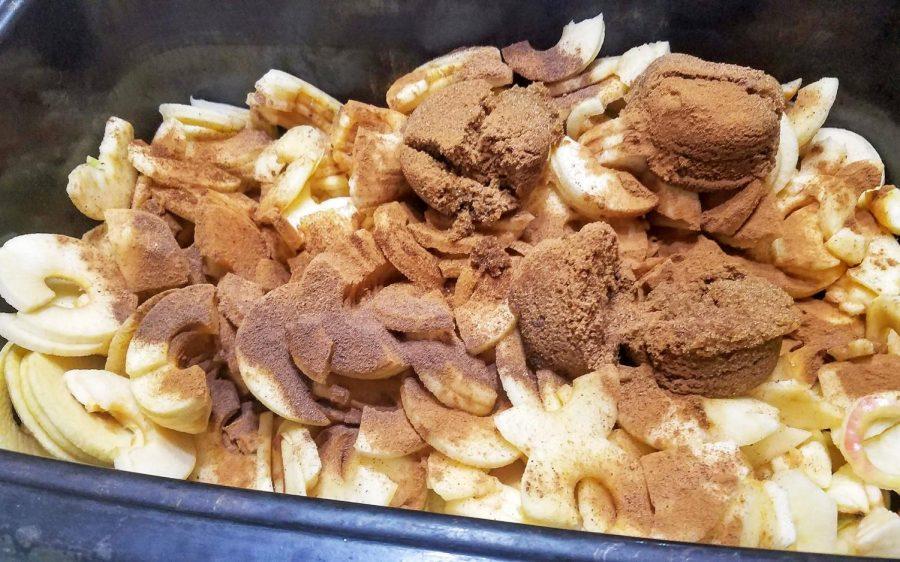 encinitas current, cardiff current