Preserved Home: Energy bar recipe part of bulking up to keep food budget down
My cousin Shayna went grocery shopping, bought Doritos, berries, orange juice, yogurt and eggs totaling $80, and at a non-trendy store. There are memes galore about food prices, my favorite being a man who set up a table and candles in a grocery aisle, because he wanted to treat his girlfriend to an expensive place. Food prices have soared, but there are still deals to be found, and tricks to employ to economically stock your pantry.
The keys to saving money cooking from scratch are buying in bulk and stocking up during sales.
For instance, I buy my oats in 50-pound bags, at 50 cents a pound. I take those oats and make oat flour, granola bars, instant oatmeal, oat milk and granola. When I bought that colossal bag of oats for my family of just four, I didn't wonder how we would consume 50 pounds but instead found ways to give the oats versatility.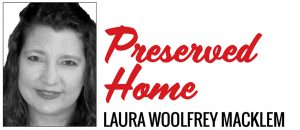 After Christmas, hams went on sale for 49 cents a pound, so I bought two, because it's almost free food at that price. I'll preserve the ham in various ways and make ham broth or red beans and rice from the bones. I did the same with turkeys at 29 cents a pound at Christmas. While admittedly it's a hassle managing a large food stash, the payoff is big not only in savings, but convenience and food security.
People are always curious about what items they should stash. Every pantry should reflect eating habits of the household. Storing food your family doesn't favor is a waste of money and space.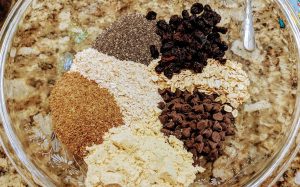 Some items I buy in larger quantities are oats, chocolate chips, yeast, cornstarch, flour, baking powder, baking soda, sugar, powdered bouillon, dried corn, grain and salt. I can combine these in different combinations to make homemade mixes, including "cream of," soups, pudding and baking mixes.
Bulk spices and herbs give me a sizable savings and are used to make homemade seasoning blends. We incorporate chia and flax in smoothies and baked goods, so I purchase those in larger sizes.
I usually only darken the door of a major grocery chain for the top deals, and things I can't get at stores such as Aldi or Costco. I buy bulk meats, spices and cheeses from a restaurant supply company, fruits and vegetables from the farmer's market wholesale section, and from Azure Standard grain, gallons of honey, and seeds.
Make a list of your most expensive grocery items and explore ways to recreate them, and scout alternative sources for better ingredient prices.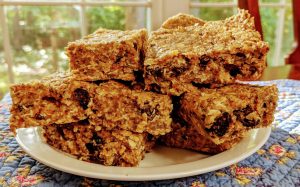 Outside of my occasional bulk shopping, I spend about $30 a week on perishables such as sour cream, lettuce, yogurt and eggs, and the rest I'm pulling from my stash, and replenishing it during sales.
I'm always eating food I paid rock bottom prices for unless it's need-now perishables. And because of the diversity of my bulk items, I can concoct a variety of creations in my kitchen at any time, replicating store versions out of my price range, including my kids' favorite, energy bars. I have a no-bake version using oat flour and oats, but because the recipe calls for grinding your oats into flour in a food processor, it's even more frugal.
The grocery game of creating a bountiful pantry with a frugal approach is always profitable, lulls concerns of shortages, and provides more spontaneous creative freedom in the kitchen. Even with rising grocery prices, you can still eat up the savings.
No-Bake Energy Bars
2 cups rolled oats, divided
1/4 cup ground flax seed
1/4 cup chia seed
1/2 cup protein powder
1/2 cup chocolate chips
1/2 cup raisins or other dried fruit
1 cup smooth peanut butter
1/2 cup coconut milk
1/4 cup honey
Pulse 1 1/2 cup oats in a food processor almost to the flour consistency, but still with texture. Combine ground oats, remaining 1/2 cup rolled oats, and flax seed through raisins. Stir together well, and then add peanut butter, coconut milk and honey. Combine well, and press into a greased 8-by-8 dish. Chill and cut.

---
For more recipes, tips and details, visit Laura Woolfrey Macklem's Preserved Home blog at www.preservedhome.com.
Columns represent the views of the individual writer and do not necessarily reflect those of the North Coast Current's ownership or management.