Escondido Councilwoman Olga Diaz announces run for supervisor
Encinitas resident Terra Lawson-Renner also seeks county seat currently held by Kristin Gaspar
Longtime Escondido City Councilwoman Olga Diaz officially launched her campaign Feb. 20 for the San Diego County Board of Supervisors seat representing the 3rd District.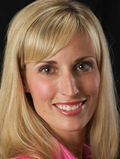 The district — currently represented by former Encinitas Mayor Kristin Gaspar, who won in 2016 — covers the communities of Encinitas, Solana Beach, Del Mar, Escondido and several San Diego city neighborhoods.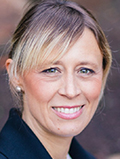 Encinitas resident Terra Lawson-Remer is also an announced candidate for the 3rd District. Lawson-Remer is an economist and attorney who previously served in the Obama Administration as senior adviser to the U.S. Department of the Treasury.
"I'm running for Supervisor to serve as an honest, independent, and articulate voice for San Diego County residents," Diaz said in a statement announcing her campaign. "I believe that my experiences — as a local City Councilmember, business owner, community leader, and mom — have prepared me to help solve the problems our region faces while making county government more responsive, inclusive, transparent, and progressive."
The three-term Escondido councilwoman first won her seat in city government in 2008. Outside of elected office, Diaz is the acting dean of Counseling Services at Palomar College in San Marcos. She has also been a business owner in Escondido.
In the campaign statement, Diaz noted her advocacy of open space, parks, trails, libraries, arts and crucial city services. She serves on the San Dieguito River Park Joint Powers Authority and is a former alternate on the California Coastal Commission. Her community involvement also includes service on the CSU San Marcos President's Advisory Committee, The San Diego Union-Tribune Latino Advisory Board, the Voice of San Diego's Board of Directors and San Diego Gas & Electric's Community Advisory Council.
As a daughter of immigrants in a hard-working family, the statement described, Diaz's bicultural, bilingual experience growing up showed her the importance of perseverance.
"I won't be afraid to take on the status quo and institute new ideas to reduce homelessness, keep neighborhoods safe, improve the services that our most vulnerable residents rely on, tackle climate change, and protect the things that make San Diego County such a great place to live," Diaz said in the statement.
Several endorsements were also mentioned in the statement, including current Encinitas Mayor Catherine Blakespear, former Encinitas Councilwoman and current state Assemblywoman Tasha Boerner Horvath, Carlsbad Councilwoman Cori Schumacker, Escondido Councilwoman Consuelo Martinez, Vista Councilwoman Corinna Contreras and state Assemblywoman Lorena Gonzalez.
encinitas current