Encinitas, Solana Beach cut access to city beaches
Encinitas and Solana Beach joined other coastal north San Diego County cities Tuesday, March 24, in closing access to beaches, parks and other facilities during the COVID-19 coronavirus outbreak.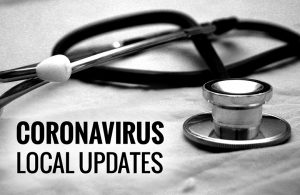 The orders result from the high numbers of people occupying public spaces over the weekend despite local, state and federal guidelines, including a state stay-at-home order and an urgent recommendation to maintain a social distance of 6 feet among individuals.
On Monday, March 23, county officials updated a public health order giving the county the discretion to shut down beaches if social distancing isn't enforced.
"Due to the number of people continuing to gather at City parks, beaches, and the neighboring lagoon trailheads and the inability to adequately enforce social distancing requirements mandated by Governor Newsom's Executive Order, the City of Solana Beach has decided to temporarily close these public areas," Solana Beach stated in an update late Monday.
Encinitas cut access to city beaches, and entry points and parking lots to them, until further notice, according to a notice posted online late Monday. The city had already closed all of its sports fields and courts, playgrounds, skate parks and Maggie Houlihan Memorial Dog Park.
Solana Beach has also closed its skate park and playgrounds, and the basketball courts at Fletcher Cove and La Colonia parks.
As of about 4 p.m. Monday, San Diego County health officials reported 230 positive COVID-19 test results in the region, 17 of them non-county residents. The majority of the results, 62 with 59 being county residents, were between the ages of 30 and 39.
On Sunday, authorities confirmed the coronavirus-related death of a San Diego County resident, a man in his 70s, in Santa Clara County. The man had traveled to Hawaii.
encinitas current, north coast current