Encinitas places unvaccinated city workers on unpaid leave
Several Encinitas city employees are on unpaid administrative leave for 30 days because they have not been vaccinated for COVID-19, the city announced Oct. 7, contrary to social media claims that the employees had been fired.
The move follows an August agreement between the city and the Service Employees International Union Local 221, which represents 111 employees, for mandatory worker vaccinations for COVID-19.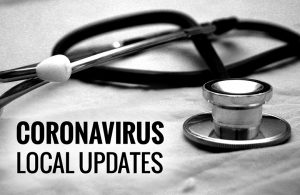 "I want to thank the employees that have done their part to keep the community and fellow employees safe by getting vaccinated," City Manager Pamela Antil said in a news release Thursday. "While the number and severity of cases in San Diego County continues to improve, COVID-19 is still very much a threat. It is everyone's responsibility to do their part to keep themselves and those around them safe and healthy."
As notices of unpaid administrative leave were given to unvaccinated employees this week, community posts on social media claimed that the employees had been fired outright. The city's news release regarding the action did not address what will happen to the employees after the 30-day leave, however.
The vaccination requirement applies to union and non-union employees, according to the city's announcement.
The placement of unpaid leave for non-vaccination applies to less than 6% of the workforce as of Oct. 7, the news release stated. The city has about 400 total full-time and part-time employees, according to city Human Resources.
The status of the city's vaccination requirement with the Encinitas Firefighters Association (International Association of Firefighters 3787) remains murky. The union represents 40 employees.
As negotiations between the city and the firefighter/paramedic union continue, the remaining 36% of those employees who are unvaccinated have agreed to weekly testing for COVID-19, the city stated.
"We at the City of Encinitas are holding ourselves to a higher standard of safety," Mayor Catherine Blakespear said in the news release. "We do not want to be the cause of any infections and we know the vaccine is the best way to stop the spread of coronavirus. We want people to have the confidence when they come into City Hall to conduct business or when our employees enter their homes that we are doing all we can to protect them."
encinitas current, cardiff current