Outcry follows racist, homophobic graffiti found at Encinitas school
Slurs spray-painted at San Dieguito Academy campus
Members of the Encinitas community and candidates for state office gathered outside San Dieguito High School Academy on Monday, Jan. 3, in solidarity against hate after racial and homophobic slurs were spray-painted on campus walls New Year's Day.
The rally was one of two public events on Monday morning about the incident. San Dieguito Union High School District officials held a news conference at district headquarters in Encinitas.
A district representative forwarded the North Coast Current a superintendent's statement when asked for additional information about the case.
The incident occurred just before 4 a.m., according to Superintendent Cheryl James-Ward's statement, which was circulated districtwide ahead of the news conference.
Photos of the graffiti were shared on Twitter by community activist Tasha Williamson by Saturday evening. (Reader warning: The photos include the offensive language.)
The incident was reported to the San Diego County Sheriff's Department and is being investigated as a hate crime, a department official told the Encinitas Advocate.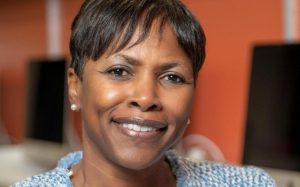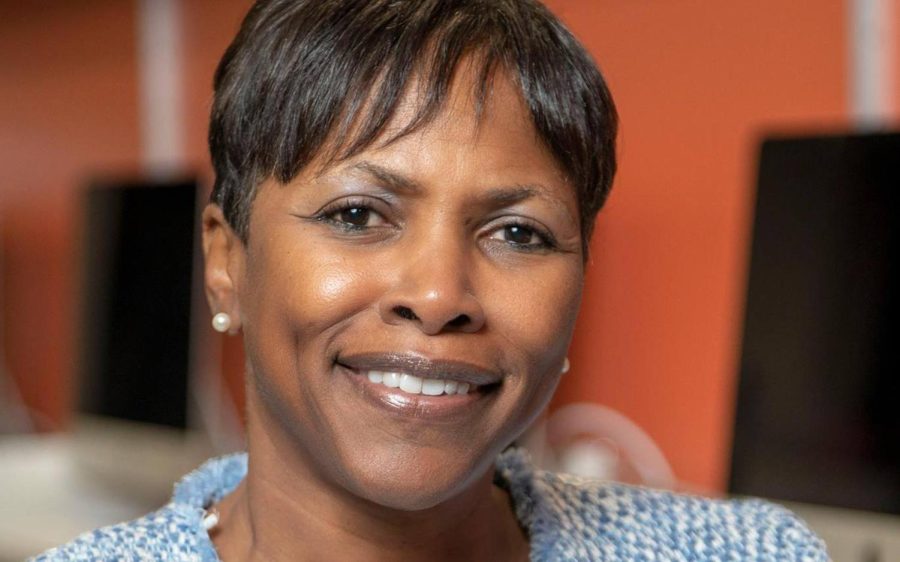 "Why someone would decide to do this, we may never know," James-Ward said in her message to the district. "What we do know is that concerned members of the community, both parents and staff, immediately emailed board members and I to report the incident. We continue to get emails from disturbed and action oriented individuals as the news has spread across the district."
Monday's gathering at the campus drew more than 100 people, based on photos of the event and other media accounts — a mix of residents, activists, students and California candidates for office.
"I was proud to stand in solidarity this morning with community leaders and students denouncing the racist and homophobic slurs that were graffitied across the walls of SDA, the city's only public high school," Encinitas Mayor Catherine Blakespear, who is running for a state Senate seat, said in a Facebook statement after the event. "We must always call out and denounce hate speech to prevent the normalization of dehumanizing others for who they love or the color of their skin."
Marco Amaral, a candidate for state Superintendent of Instruction, was also on hand. In his remarks, Amaral encouraged students to push for social change to improve the atmospheres on state high school campuses.
"Y'all are the ones that have the power," he told students at the event. "More power than any organization, more power than any group. It's the students. It's the power of the students that have always transformed public education."
The case is one of several such recent incidents involving two of the district's high school campuses, including a December 2019 incident at San Dieguito in which anti-Semitic and homophobic vandalism was found in student bathrooms.
This past November, there was a report of the n-word graffitied on the San Dieguito campus. On Dec. 3, two large swastikas were discovered on the walls of a boys bathroom at Torrey Pines High School in Carmel Valley.
The district has taken steps to foster an inclusive environment at its schools, James-Ward said in her statement.
"Every school (middle and high) is now or will be by summer a No Place For Hate (NPFH) Campus," James-Ward noted among several efforts. "At principals' meetings, we have already begun the conversation of what being a NPFH campus means, including training for staff and student leaders on what it means to be anti-bias, upstanders and more."
The No Place For Hate program is an Anti-Defamation League effort to promote bias- and bully-free campus environments through education and media awareness.
On Nov. 18, San Dieguito's Board of Trustees approved a resolution titled "Affirming the Protection of Students Against Discrimination, Harassment, Intimidation, and Bullying," which included the creation of an anti-discrimination officer position for the district.
---
Letters to the editor are welcome. Send letters to letters[at]northcoastcurrent.com. Follow the North Coast Current on Twitter at @nccurrent.
encinitas current, cardiff current