North County colleges mark reopening of campuses as COVID-19 surge ebbs
Region's case rates continue decline as deaths pass 5,000
MiraCosta and Palomar community colleges announced the reopening of their campuses the week of Feb. 22 as state and local agencies eased pandemic restrictions amid a waning surge of reported COVID-19 cases.
The slowing reported case rate is in spite of continued high virus transmission rates observed in San Diego County. Communities from Oceanside, Carlsbad and Encinitas on the coast to San Marcos, Vista and Escondido inland remained in the county's red tier of transmission rates even though seven-day case rates were trending downward, according to county figures.
The county also surpassed 5,000 deaths from COVID-19, county officials announced Wednesday, Feb. 23.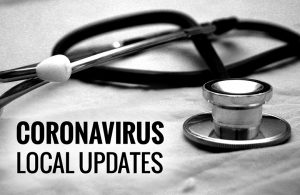 "All MiraCosta College course sections scheduled as on-ground or hybrid will transition back onto campuses the week of February 22," a statement read on MiraCosta's website. "When on campus, make sure to complete the daily home screening and scanning of QR codes when entering and exiting MiraCosta College facilities."
The MiraCosta Community College District has its main campus in Oceanside and an Encinitas satellite campus in the community of Cardiff, in addition to other outlets.
The reopening had been a goal since before start of the spring semester.
"MiraCosta College is staying its course and will continue making progress on our plan of returning to campus," district communications director Kristen Huyck told the North Coast Current in a written update in January ahead of the term. "Approximately half of our course sections offered for the spring 2022 semester will be on-ground or hybrid to meet the safety, goals, preference, and comfort of all students."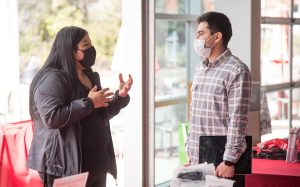 The Palomar Community College District announced the reopening of its main campus in San Marcos, and education centers in Escondido, Rancho Bernardo and Fallbrook, on Tuesday, Feb. 22. The reopening was part of Palomar's plan to safely bring face-to-face courses temporarily taught online back to campus, district officials said.
Faculty and staff members are also resuming on-site work.
"I'm very proud of our leadership team and the interdepartmental collaboration that took place to make it possible to safely reopen our main campus and education centers," Palomar Superintendent/President Star Rivera-Lacey said in a district announcement. "It is wonderful to see students, faculty and staff on campus again after nearly two years."
Both college districts' spring semesters began Jan. 31 with most classes in virtual formats during a surge of infections from the Omicron variant of COVID-19. State and local officials have recently started relaxing mask mandates and other guidelines as the surge has waned.
MiraCosta and Palomar still have key restrictions in place, however, from vaccine and mask-wearing requirements to the scanning of codes upon campus entry and exit.
Among Palomar's events at the San Marcos campus the week of Feb. 22 was "Comet Together Again," offering students access to services, support departments and student government leaders.
"I'm confident that we are doing everything possible to continue providing a safe and healthy learning environment for all of our students, and a safe work space for our faculty and staff," Rivera-Lacey said in Palomar's announcement.
encinitas current, cardiff current, osidenews