Housing to wildfire risks — Encinitas council candidates share top issues
On Nov. 8, Encinitas residents will weight two candidates in District 3 and four candidates in District 4 for the City Council. What are the candidates' most important issues for their districts and the city at large?
District 3
Julie Thunder is a San Diego State University alumna who resides in Cardiff-by-the-Sea with her husband and children. She previously ran for mayor.
Thunder said she believes more planning needs to be done to create healthy growth in Encinitas. She would like to protect the city from Sacramento's push to over-densify the coast. Her course of action is to restore local control over housing and growth in order to give more power to individual cities.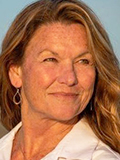 "Our state government took control with newly enacted aggressive housing laws," Thunder said via email. "I'd like a return to control by local officials, not remote politicians. As for the 15 projects we've been forced to accept, I would have demanded more from developers and put city resources into mitigating the infrastructure problems they'll create."
Thunder is an advocate for public safety and the preservation and acquisition of open space.
"I'm committed to preservation and acquisition of open space in order to maintain our wildlife and native plant populations while providing view vistas and hiking opportunities for our residents," she said.
Joy Lyndes is a Vermont native whose focus lies in environmental and architectural improvement. She served two terms on the Encinitas Environmental Commission and advanced the Climate Action Implementation Plan. In addition, she launched Cyclovia Encinitas and the Environmental Excellence Award Program.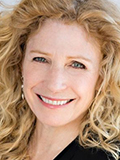 She was appointed to the City Council in early 2021 to fill a seat held by late Councilwoman Jody Hubbard.
Lyndes said she would like to address the housing challenges in Encinitas by expanding affordable housing.
"I am leading in expanding our affordable housing options by increasing workforce and attainable housing models, reforming state housing laws and increasing state funding for affordable housing," Lyndes said via email. "I've built my career as a landscape architect and EcoDistrict accredited professional on making places beautiful and compatible and I'm doing this on the Council by managing growth that preserves open space and blends with the community and context. I'm promoting smart housing — ADUs; publicly subsidized affordable workforce, and missing-middle housing."
In addition to creating more housing, Lyndes said she recognizes the need for improved roadways, bikeways, sidewalks, drainage and open space through the use of external grants and awards.
District 4
Stacie Davis is a former vice chairwoman of the Encinitas Senior Citizen Commission and is a semi-retired businesswoman. She wants to use what she has learned from her father, who was a lieutenant colonel in the Marines, and mother, who was a self-employed accountant, to give back to her community.
Davis said she believes Encinitas' biggest issue is inflation. The cost of living is high and the local economy is suffering.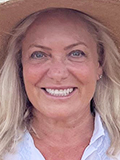 "Locally, we need to educate everybody on how to better spend, and it should start in the early grades and extend all the way to our growing elderly population, smart money management is key," Davis said via email. "I will spearhead this throughout the city, with the education and senior commissions when elected. We should also offer city rebates to people who buy freezers so they can stock up when things are on sale. This will cut down on trips to the store, gas usage and traffic."
Through educating the public, Davis said she believes people can overcome the struggles that come with inflation locally and nationally.
Pamela Redela is a North County native who spends time as a wife and mother. She gives back to her community by being an active PTA mother and neighbor.
Redela's main priority is affordable housing in Encinitas.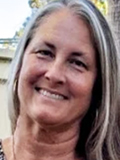 "My family is an example of why we need affordable housing in Encinitas," Redela states on her campaign website. "In 2004, Mike and I purchased our first home; the townhome in Village Park where we currently live. With the rising costs, we would not be able to afford our home if we were first time buyers today."
As a council member, Redela said she plans to engage with current commissions to design proposals to accommodate affordable housing mandates.
Dan Vaughn is a first-generation college graduate who built a career as a scientist with a Ph.D. from the California Institute of Technology. He is also president of the Olivenhain Town Council. In addition, he chairs the organization Encinitas Residents for Responsible Development.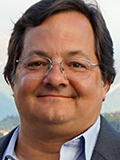 Vaughn said he believes the biggest issue facing his district is fire safety.
"Eastern Encinitas is at the Urban-Wildland Interface, and with global warming, we are experiencing ever more severe wildfires," Vaughn said via email. "Wildfire evacuation is challenging because of limited egress routes and extreme congestion on these routes."
Vaughn partnered with the Encinitas fire chief to establish an Olivenhain Fire Safe Council in 2020. He has also overseen studies by Chuck Weber, a fire safety expert, to persuade the city to fund further studies and host public meetings to review the findings and receive feedback from the community.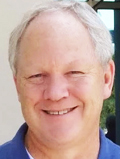 Bruce Ehlers has held several leadership positions in the community ― from Olivenhain Town Council vice president to city Planning Commission chairman.
Ehlers' priorities are to protect Encinitas from excessive development, in addition to environmental protection, public safety and small-business support.
By committing to these protections, Ehlers states that he hopes to reduce crime by addressing homelessness locally and regionally. In addition, he would like to improve medical and fire response in order to ensure wildfire safety.

---
Samantha Cox is a North County freelance writer.
Letters to the editor are welcome. Send letters to letters[at]northcoastcurrent.com.
(Story updated 11/5/2022 at 5:55 p.m.)

encinitas current, cardiff current