Encinitas City Council members emphasize unity after inauguration
Mosca bids farewell; Blakespear now state senator
Housing, infrastructure, the environment and unity were common themes among three incoming Encinitas City Council members who were sworn in Tuesday, Dec. 13, after a contentious election season in November.
Mayor Tony Kranz and Councilwoman Joy Lyndes were joined by council newcomer Bruce Ehlers, who previously served on the Planning Commission. Ehlers replaced Joe Mosca, who did not seek re-election and bade farewell to his colleagues at Tuesday's meeting. Now-former Mayor Catherine Blakespear won her race for California state Senate, 38th District.
Kranz won the at-large race for mayor after serving in District 1, which covers portions of Leucadia and other areas of northern Encinitas. Lyndes won her first full term for District 3, which covers most of Cardiff and portions east, after being appointed to the council. She is now deputy mayor. Ehlers ran for District 4, which includes most of Olivenhain and other parts of eastern Encinitas.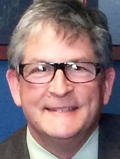 "As your mayor, I will continue to work to address legacy infrastructure issues and we will continue to work on our housing plan," Kranz told the meeting's audience in comments after being sworn in. "We will continue to try and address the homelessness problem that we are dealing with now, and we will continue to focus on climate action, because my granddaughter here needs a world to live in, and if it continues to heat up, she won't have one. So I stay focused on the next generation."
As an example of recent City Council accomplishments, Kranz noted the completion and opening of the $12.1 million El Portal pedestrian railroad undercrossing in Leucadia, which allows for the safe passage pedestrians, including Paul Ecke Central Elementary School students.
Lyndes had similar comments in her post-inauguration comments.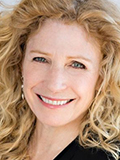 "I think our top priorities are going to be affordable housing; and housing in general is a challenge," she said. "But affordable housing; we have to be so intentional about continuing to create places for people to live who've lived here their whole lives."
Lyndes also highlighted infrastructure and the environment as key issues, specifically the preservation of the city's mature trees and promotion of native plants in landscaping.
"What I look forward to is that we have a very bright future ahead of us," she said. "I feel as though we've been strong, and we're going to go from strength to strength. I think that our message was really well embraced, that we're looking to unify the positive nature of how we improve our quality of life, how we preserve our character, how we preserve our environment, and how we unite together as a community. I feel like we are thirsty for that."
Ehlers joins the City Council after a conflict with city leaders that led to his controversial dismissal from the Planning Commission in April. That conflict was set aside Tuesday night.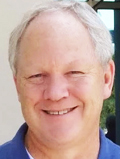 "I have felt very welcomed by this council," Ehlers told the audience. "I think we want to move forward together. That doesn't mean getting rid of our individual views; it means moving forward as a team."
Ehlers' campaign centered on checking excessive development, particularly in the more-rural Olivenhain, which currently faces the construction of a large apartment complex at the intersection of Encinitas Boulevard and Rancho Santa Fe Road.
In his post-inauguration remarks, Ehlers recalled working with late Councilwoman Maggie Houlihan, and her efforts to unify a divided City Council after an acrimonious campaign at the time —  "not much worse than this one," he said.
"My example is Maggie Houlihan," he said. "I had the great fortune of working with her for 11 years, 12 years really total, three times on council, and just learned so much from her."
Ehlers said he contemplated wearing his "What would Maggie do?" T-shirt for the inauguration.
"I will probably wear it to council meetings occasionally when we're in these kind of situations. Because, just remember, her theme was, 'Bring us all together.'"
"Let's make this the best council ever," Ehlers said.

---