Preserved Home: Got fruit? Cobble together a treat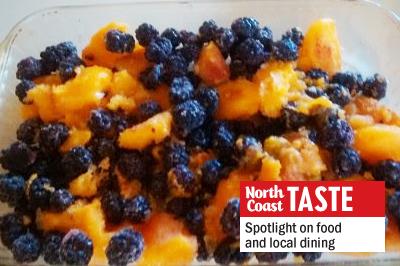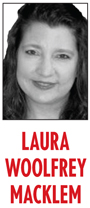 The two areas I struggle with domestically are laundry and pie crust. While I make my own laundry soap, I don't bother to sort by color, and I haven't tried to figure out what gets washed in cold or warm water. I guess I simply don't care, just as long as the laundry gets clean. But pie crust, that I care about.
Despite doing everything perfectly according to directions, such as using ice water in the dough and very cold butter, it never seems to turn out. My pie crust tears and never resembles anything close to a circle. Somehow, my father-in-law and brother-in-law can make perfect factory-looking pie dough circles. I asked them to teach me, because I really want to master a perfect crust. Until then, I'll stick with making cobbler.
This winter, I had a freezer stocked with frozen fruit. I found great deals on berries at the farmers market last year. I got blueberries for 96 cents a pint, strawberries for 50 cents a pound and blackberries for 50 cents a pint. I bought a crate of peaches at 50 cents a pound. Some of the fruit got dehydrated, and some I canned as pie filling. The rest went into the freezer.
If you have an abundance of frozen fruit, it doesn't all have to used for smoothies. Think outside of the box. When making a spiral ham glaze, put berries in the boiling mixture, and mash, then baste ham with the fruited glaze. Frozen fruit dehydrates much faster than fresh fruit, and fruit roll-ups are a cinch, as well. Just puree your fruit and pour the mixture on dehydrator trays for about five hours. Roll up when it's still warm and pliable. Make jam with your frozen fruit, or thaw just a teensy bit for a frosty snack. Frozen pineapple tastes like a tropical freeze pop.
Another great way to use frozen fruit is cobbler. If you are pie-dough challenged like me, make this cobbler to utilize frozen fruit, and impress your family and friends. They don't have to know that it's easier than pie.
Easy Fruit Cobbler
Serves 12
8 cups of fresh or thawed frozen fruits
2 1/2 cups of sugar, divided
2 cups of flour
1 teaspoon of cinnamon
2 sticks of butter, melted
2 eggs, beaten
Preheat oven to 350 degrees. Coat a 9-inch-by-13-inch casserole dish with cooking spray. Place fruit in dish. Sprinkle with a1/2-cup of sugar. Combine flour, cinnamon, melted butter (slightly cooled so you don't scramble the eggs), eggs and remaining sugar. Spoon over fruit and smooth out until all the fruit is covered, for the most part. Bake for an hour, or until brown on top. When baking, berries may seep through the top crust, but it's fine. It just makes for a prettier cobbler. Serve with vanilla ice cream.
Laura Woolfrey-Macklem is a former North County resident who produces the Preserved Home blog. Visit www.preservedhome.com. Send questions and comments to [email protected].