Preserved Home: Nothing wrong with the daily grind when it comes to meal helpers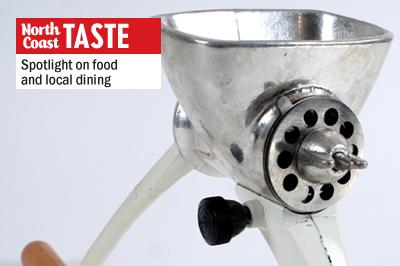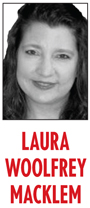 Convenience foods make dinner easy on a busy night, but they are pricey, not always healthy, and rarely taste decent. I decided to make my own variety of frozen meal helpers that are healthy, taste fresh and lend a hand on days when I have a full plate.
One of my favorite meal helpers is sausage. I love adding sausage dishes such as pizza, sauces, casseroles and quiche. A little goes a long way for texture and flavor. However, do we really know what's in that sausage? I shudder to think. Every time I wonder what exactly I'm eating. The solution is to make my own sausage.
I have a Kitchenaid stand mixer, and purchased the meat grinding attachment. This tool is very easy to use, and to clean. For sausage, I buy pork butt, which you can normally find on sale for 99 cents a pound. To grind any type of meat, you cut it into chunks small enough to fit in the grinding chute. Partially freeze the meat before grinding to prevent meat getting mushy, which will affect the texture and also clog up your grinder.
After I grind my pork, I cook the meat with sausage seasonings. I have made my own before, but I prefer to use sausage seasonings from Penzy's. I make both Italian sausage, and breakfast sausage crumbles. I drain the cooked sausage and place on cookie sheets. After the sausage has cooled, I put the trays in the freezer. When the sausage is frozen, I store in gallon bags and take out portions of crumbles as needed.
I also grind my own beef roasts when I can get them for $2.99 a pound. I use some of this to make ground beef crumbles as a meal helper. I brown with garlic, onion, salt and pepper, drain, and freeze as I did the pork. I use ground beef crumbles in dishes such as soups, chili and casseroles.
To add variety to my stock, I also make ground beef crumbles with taco seasoning and beans. I usually cook the mixture with some of my dehydrated red bell peppers, as well. Having taco meat and beans on hand makes for a quick taco salad, burritos and taco soup. Sometimes I freeze them in meal-sized portions and vacuum seal. This way, I can boil the meat and bean mixture right in the bag. Other times, I flash freeze and store in a gallon freezer bag, and take out what I need each time.
During a big coupon event, I got a bag of frozen meatballs for 4 cents. I was so excited not only at the deal, but at the ease these meatballs provided for dinner. They weren't terrible, but I didn't love the texture and wondered about fillers in the meatballs. I decided to make two types of meatballs for the freezer — Italian and Asian.
On occasion, boneless chicken breast goes on sale at my local grocery store for $1.59 a pound, and when this happens, I might end up buying 30 pounds. I use some of this chicken to make meal helpers, including chicken chunks, shredded chicken and grilled chicken.
For the chicken chunks, I brown the pieces and finish them off in the slow cooker. They become very tender and flavorful this way. After the chunks cool, I vacuum seal to prevent freezer burn. Later, I'll use the chicken chunks in pot pies, casseroles, for chicken salad and other dishes. Shredded chicken is perfect for enchiladas, lasagnas and sandwiches. To make the shredded chicken, I simply put boneless chicken breasts in the slow cooker with onion and seasoned salt, and a little chicken broth. After it's done, I shred with two forks.
Grilled chicken is great as a salad topper, for pasta salad, or pita filling. The uses for grilled chicken are endless. Grilled meats especially do well vacuum sealed and frozen.
A friend told me that terror strikes her heart at 3:30 each day because she realizes she needs to feed her family dinner, and doesn't have a plan. She ends up going to the grocery store and buying everything full price. Having your freezer stocked with meal helpers saves money if you buy the meat during sales and stock up. Being prepared also helps you resist buying dinner out, allowing you to make healthier choices.
Stashing DIY convenience foods in your freezer makes life easier when you are rushed for time or simply forgot to plan. Instead of buying preservative-laden convenience foods at exorbitant prices, beat the system and make your own. Your family will be amazed how quickly you can get creative in the kitchen at the last minute.
Laura Woolfrey-Macklem is a former North County resident who produces the Preserved Home blog. Visit www.preservedhome.com. Send questions and comments to [email protected].