Preserved Home: Butternut squash a sign of the season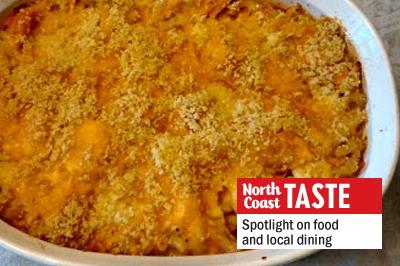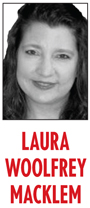 This week, I'm heading to the farmers market for a 50-pound case of butternut squash for $12. I buy in bulk to get a lower price, but since I only have a family of four, I must get creative.
Thankfully, butternut squash can keep for months in cool storage, so there isn't a rush to process it right away. And until you use it, butternut squash is a great fall patio decoration. But when you have 50 pounds, you have to make some initial progress.
I roast the squash and store in freezer bags to last me throughout the year. I package the squash in puree and mashed portions for savory and sweet dishes. I even make butternut squash powder in the same way I make pumpkin powder. Rehydrate with hot water, and you won't be able to tell the difference.
Don't throw away the butternut squash seeds but roast them with salt and a little cooking spray at 250 degrees until done. These seeds are a healthy snack and a great addition to homemade trail mix.
Throughout the year, I use winter squash in chili, enchiladas, soups, pies, cakes and even oatmeal. But of all the ways my family enjoys butternut squash, the macaroni and cheese dish is their favorite.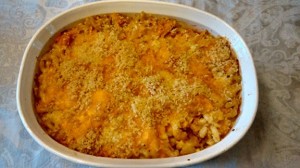 When my kids ask for macaroni and cheese, they ask specifically for "butternut" macaroni and cheese. This dish has little bites of sweet, roasted squash nestled in with the cheese. And while my kids love the butternut in their macaroni, it's camouflaged with the cheese, which helps if your family isn't open to new things.
A few tips — don't leave out the dry mustard, as it does something special for the dish. Let the macaroni cool for about five minutes before adding the egg. If you don't let the noodles cool some, you will have scrambled eggs in your pasta. It also helps to have a room-temperature egg. And finally, make sure to use sharp cheese. Mild cheese will not give the macaroni much flavor.
Make a double batch of this recipe and place into two different casseroles. One goes in the oven and the other into the freezer unbaked. Thaw in the fridge before baking. I serve this dish with roasted broccoli on the side.
To roast butternut squash, cut off the top and down the middle. Scoop seeds out and save for roasting. Put squash on a cookie sheet cut-side down, and add 1/4 cup of water. Roast at 425 degrees until you can pierce through the skin into the squash easily. Time depends on size of the squash. Roasting, as opposed to steaming or boiling, brings out the sweetness in the squash.
Macaroni and cheese isn't traditionally a nutritional superstar, but adding the butternut squash gives it a boost in the health department. A serving of butternut squash has 354 percent of your recommended daily allowance for Vitamin A, a powerful antioxidant that helps eyesight and fights against oral cancers. This vegetable also boasts minerals such as iron, zinc, copper, calcium, potassium and phosphorus.
Serve with broccoli, and you have fed your family a healthy meal while satisfying their craving for something decadent.
Butternut Squash Macaroni and Cheese
3/4 pound of uncooked elbow macaroni
1 tbsp of butter
1 beaten egg
1 1/2 tsp of salt
3/4 tsp dry mustard
3 cups sharp cheddar cheese, divided
1 1/2 cups milk
1 1/2 cups roasted butternut squash, mashed
1/4 cup of panko or other breadcrumbs
cooking spray
Boil macaroni in salted water until tender. Add butter to large bowl and add cooked macaroni. Let macaroni cool for about five minutes. Add egg. Combine dry mustard with milk. Add all ingredients through the squash, saving out 1/4 cup of cheese.
Pour into a casserole coated with cooking spray. Put the rest of the cheese on top of macaroni and sprinkle with crumb topping. Spray topping with cooking spray. Cook at 350 degrees for 45 minutes. The size casserole you use will affect the cooking time. A shallow dish will take less time, so keep an eye out.
Laura Woolfrey-Macklem is a former North County resident who produces the Preserved Home blog. Visit www.preservedhome.com. Send questions and comments to [email protected].