Preserved Home: No wonder why one-pot dishes are deliciously easy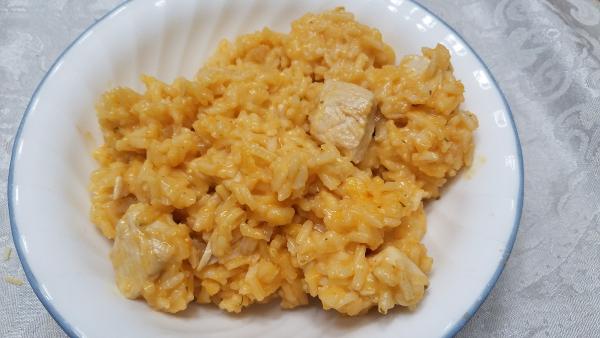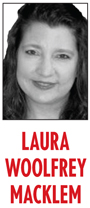 Today's busy cook is veering away from just quick to quick and healthy. It's my opinion the days of the blue and green dinosaur shaped chicken nugget are coming to an end. People want real food.
Eating in restaurants is too expensive as a regular meal solution for many families. People want to cook at home but with less time shopping and prepping. Grocers and companies are taking note.
Shoppers are starting to pre-order groceries, with free curbside pickup. A new recipe software company called Myxx Solutions even directs you to the aisle with your desired product, along with prices. Meal kit companies are becoming commonplace, sending boxes of portioned food with detailed recipes. A new cooking trend called the "one pot wonder" also meets the needs of packed schedules providing flavorful, quick results.
Cooking tricks are just fun, and I'm having a blast creating one pot wonder recipes. Basically, you put all the ingredients in one pot, raw meat, uncooked vegetables, spices, uncooked pasta or rice — everything. It goes all in one pot and comes out perfectly. It's cooking magic.
Time and dishes prevent people from wanting to cook. With one pot wonder recipes, you dirty a chopping board, a knife, and one pot. There are no intimidating techniques involved. Put everything in the pot and give an occasional stir. Most of the ingredients can be assembled the night before so you can plop it on the stove when you get home. I would withhold the meat, rice or pasta until right before.
Cooking pasta and rice in broth imparts a world of flavor, and water is not a substitute. The occasional stir releases starches, making a creamier dish. The rice becomes more like a risotto, with a hearty texture. Consider cooking times of ingredients in relation to one another. For instance, you would not place big chunks of carrot in a pot with diced bell peppers.
After peering in the pot of the uncooked ingredients, you might be worried, but instead prepared to be in wonder.
Buffalo Chicken "Risotto"
1 1/2 lbs. cubed chicken breast
5 1/2 to 6 cups chicken stock
1/3 cup minced onion
1 dry packet of ranch dressing mix
2 cups uncooked white rice
1/3 cup buffalo wing sauce
1 cup shredded Mexican cheese
Add all ingredients, except the cheese, to a Dutch oven. Cover, bring to a boil, and turn to simmer.
Stir. This should take about 30 minutes to cook, but occasionally stir the mixture to make sure rice isn't sticking to the bottom and broth is incorporated. Start out with 5 cups of stock and add more if necessary. When the rice is nice and soft, take off the burner and stir in cheese. Taste to see if salt is needed, and serve.
One Pot Wonder Chicken Lo Mein
1 lb. uncooked pound of fettuccine
1 lb. uncooked chicken, cut in bite sized pieces
1 1/2 or 2 (depending on size) sweet bell pepper, sliced
4 medium carrots cut into strips
3 stalks of celery, sliced
1/3 cup sliced green onions
1 tbsp. fresh ginger
3 large cloves of garlic, minced
2 tsp. sesame oil
1 tbsp. sugar
1/2 tsp. crushed red pepper
1/3 cup soy sauce
6 cups of chicken broth
Break pasta in half and place in pot. Put cut chicken on top of pasta and add the rest of the ingredients. Bring to a boil, then lower heat and simmer, stirring occasionally and keeping an eye on the mixture. When the noodles are soft and the liquid is mostly absorbed, it's done.
Laura Woolfrey Macklem is a former North County resident who produces the Preserved Home blog. Visit http://www.preservedhome.com. Send questions and comments to [email protected].