Old Cal Coffee co-owner aims
for new heights with Ascend roasters
For many, the day must start with a cup of coffee. While chains have made that more convenient than ever before, some people still crave the charm — and community — that an old school coffee shop provides.
Cultivating a welcoming atmosphere is integral at Old Cal Coffee Co. (now Ascend Coffee Roasters as of January 2023) in San Marcos, and co-owner Erin Nenow is hoping to take things a step further by focusing on the power of the bean itself.
Nenow entered the coffee business in high school, working at a drive-through coffee hut in Escondido. After leaving, she found herself missing the atmosphere a coffee shop cultivated.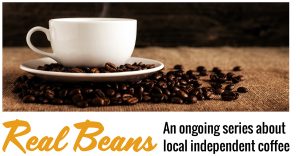 She joined Craig and Giovanna Garcia when they purchased Old Cal Coffee Co., which was founded in 1990 as Mocha Marketplace, in 2011. Acknowledging the shop's legacy as a long-standing business in Restaurant Row, she felt it was a good fit.
"I knew how to make coffee," she says. "From the beginning, we became a team. I was elevating the coffee experience for customers, and they were teaching me leadership and how to be in charge."
Comfortable and cool is how Nenow describes the shop, which features indoor and shaded outdoor seating to accommodate those looking for a quick caffeine fix or a longer visit to work and study.
"It's a community with good vibes," she adds. "(You can) hang out and enjoy yourself and good food."
There's even a piano, which is played by a regular almost daily.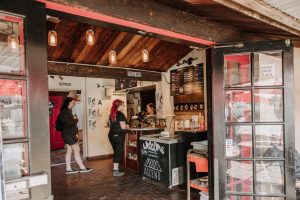 "It's nice, lively," says customer Chay Lopez. "They definitely have a mixed crowd of individuals that visit."
Lopez says he feels that coffee shops are a hard industry to get into and compares it to San Diego's craft beer scene. When a lot of people jump in at once, it can be difficult to stand out.
But, he says, "Not many other small coffee locations make the effort to make their own coffee bean."
Hailey Neveu, who has been a patron for several years, also enjoys the atmosphere.
"I loved the fact that there were little bands, and musicians playing on a Monday," she says. "Erin is inviting — all the staff she hires is warm and inviting, and always up for a chat."
"I always knew I could go there and feel comfortable," she adds. "Some places aren't as inviting and friendly."
Breakfast and lunch staples, gelato and more can be enjoyed with hot, iced and blended drinks, as well as teas and juices and coffee in several iterations.
Yet, there was still more to learn, and in 2021, Nenow founded Ascend Coffee Roasters.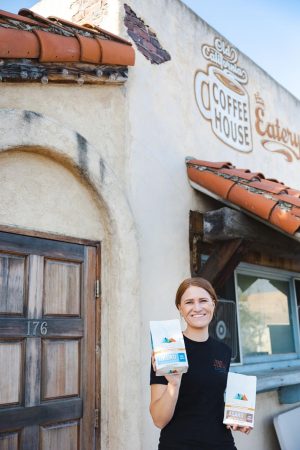 "I learned about sourcing beans from around the world, and learned about the roasting process on YouTube," she says. "I started having fun with it, and said, 'OK — I feel like I have a product I like.'"
She sources from farmers in developing countries, focusing on co-ops that could include around 1,200 farmers working with a particular species of coffee bean.
Working with a community of farmers is powerful, she says.
"An entire village is supported by us."
Nenow appreciates these farmers' respect for the land through the use of eco-friendly practices, especially because it's good for the planet and the final flavor of the drink.
"The crops are older and more mature, which makes better fruit," she says.
Ascend Coffee Roasters coffee can be enjoyed at its shop, 1080 W. San Marcos Blvd. #176, or purchased through ascendroasters.com as individual bags or as a subscription.
They also sell wholesale to shops, hotels, restaurants and other related industries.
"We want to help other business owners do well with coffee in their business," Nenow says, adding that she would also like to help start new coffee shops with their brand.
Ascend will also play a vital role in the future of Old Cal Coffee Co., she says, as developers discuss plans for Restaurant Row that could include the addition of housing.
"We want to use Ascend to stay in business," Nenow says. "All the support helps us get to our next phase, wherever that may be."
Until that time, they'll keep serving up what they're known for. For Nenow, that includes two shots of espresso on ice.
"Straight up — that's the way I like it best."
---
Charlene Pulsonetti is a local freelance writer.
Do you have a favorite independent North Coast coffee shop you'd like to see featured in the Current's Real Beans series? Let us know at info[at]northcoastcurrent.com.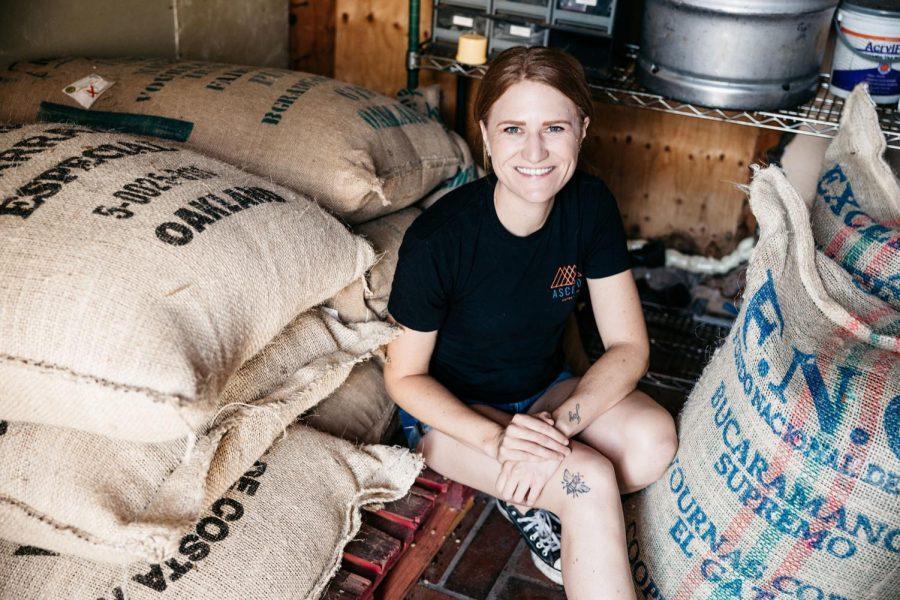 encinitas current, cardiff current
(Story updated 02/04/2022 at 3 p.m.)