Michele Leivas

September 7, 2016
Your monthly roundup of events in Encinitas, Carlsbad, Solana Beach, Del Mar, Oceanside and Escondido.
Layla Marino

May 19, 2016
This year, May is full of interesting culture, lectures and sports on the North Coast. Gearing up for summer, closing sports seasons and garden planning are all on the roster for residents of coastal North County, and there are events to accommodate everything spring and summer. If arts and culture are ...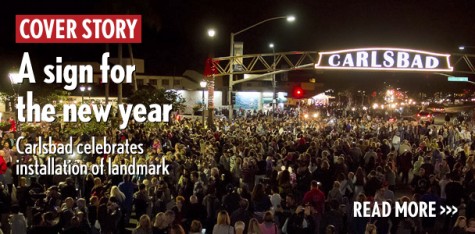 North Coast Current

January 9, 2015
Residents and officials celebrated the installation of Carlsbad's new downtown sign Jan. 8 with fanfare at a 5:30 p.m. ceremony. Hundreds of spectators joined Mayor Matt Hall in lighting the sign, which spans Carlsbad Boulevard in front of the historic former Twin Inns building. The Carlsbad High...