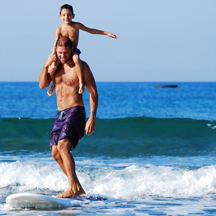 Michele Leivas

June 8, 2017

Filed under Arts, Carlsbad, COOL ON THE COAST, Del Mar, Encinitas, Escondido, Food, North County, Oceanside, Region, San Diego County, Solana Beach
Your monthly roundup of events in Encinitas, Carlsbad, Solana Beach, Del Mar, Oceanside and Escondido.
Layla Marino

October 18, 2015

Filed under Arts, Cardiff by the Sea, Carlsbad, Community News, COOL ON THE COAST, Del Mar, Encinitas, Holidays, Leucadia, Oceanside, Olivenhain, Region, Solana Beach, Theater
It may be unseasonably warm in San Diego County, but fall is still the coolest on the coast. The North Coast has fall fun and Halloween haunts for both adults and family in October, plus the usual stellar lineup of art, music, theatre and lectures, ready to kick off the holiday season in cool coastal st...