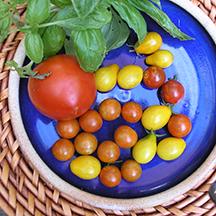 Michele Leivas

March 16, 2017
Your monthly roundup of events in Encinitas, Carlsbad, Solana Beach, Del Mar and Oceanside.
Layla Marino

May 19, 2016
This year, May is full of interesting culture, lectures and sports on the North Coast. Gearing up for summer, closing sports seasons and garden planning are all on the roster for residents of coastal North County, and there are events to accommodate everything spring and summer. If arts and culture are ...
Layla Marino

April 21, 2016
April is a very special month in San Diego County, especially on the North Coast. With the freshest local strawberries beginning to sprout and the Carlsbad flower fields in full bloom, there is nothing like spring on the coast. We must not forget, however, that there is also plenty of music and culture in our fair region as the weather warms up. Plays, music and, best of all, beer abound this month, so be sure to take a break from the beach and check out some of the North Coast's world-class culture.