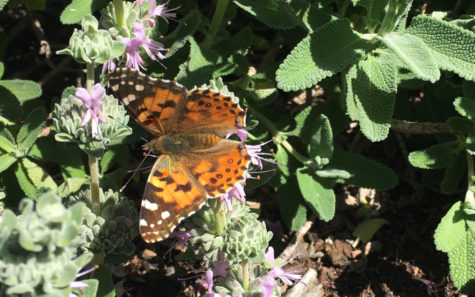 Roman S. Koenig

March 14, 2019

Filed under Cardiff by the Sea, Carlsbad, Encinitas, LATEST NEWS, Leucadia, Olivenhain, Region, San Diego County, Solana Beach
A swarm of travelers is riding in on light Santa Ana winds along the North Coast following this winter's record rainfall. Painted lady butterflies, which have been observed in spots throughout the county over the past few weeks, have arrived in even more numbers in Encinitas and surrounding communities.
North Coast Current

June 10, 2016

Filed under Cardiff by the Sea, Carlsbad, Carmel Valley, Del Mar, Encinitas, Escondido, Fallbrook, LATEST NEWS, Law Enforcement, Leucadia, North County, Oceanside, Olivenhain, Poway, Ramona, Rancho Bernardo, Rancho Penasquitos, Rancho Santa Fe, Region, San Diego County, San Elijo Hills, San Marcos, Solana Beach, Valley Center, Vista
San Diego County and regions beyond felt a moderate earthquake at about 1:04 a.m. June 10. The quake, centered in Anza Borrego State Park near the desert community of Borrego Springs, had a reported magnitude of 5.2 on the Richter scale, according to the U.S. Geological Survey.