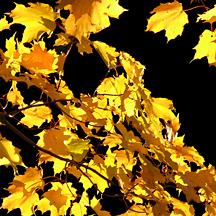 Michele Leivas

November 17, 2017
Your monthly roundup of events in Encinitas, Carlsbad, Del Mar, Oceanside and the region.
November 21, 2014
ENCINITAS — The Encinitas 101 MainStreet Association presents the 24th Annual Fall Festival on Nov. 23 from 9 a.m. to 4 p.m. In downtown Encinitas. Visitors to the fair, sponsored by Tri-City Medical Center, can drop by more than 450 booths and dozens of downtown Encinitas merchants Fairgoers can also...
November 9, 2013
ENCINITAS – The annual Fall Festival, hosted by the Downtown Encinitas MainStreet Association, returns Nov. 24 from 9 a.m. to 4 p.m. The festival offers families and holiday shoppers a Sunday of venders, food and entertainment. More than 450 vendors will showcase arts, crafts, gifts and food during...