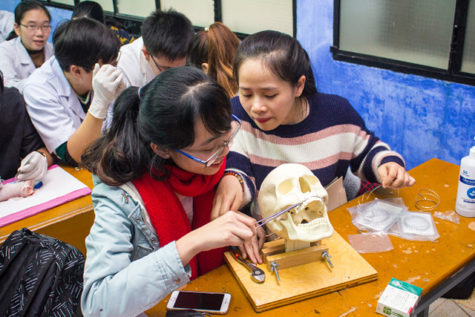 North Coast Current

January 15, 2019

Filed under Carlsbad, NORTH COAST LINK, Region, San Diego County
Carlsbad-based nonprofit ConnectMed International kicked off 2019 by helping to launch a plastic surgery training facility in Vietnam, the organization announced Jan. 15.
North Coast Current

July 10, 2015

Filed under BUSINESS NOTES, Health, Oceanside, Region, Vista
After a little more than a year, Tri-City Medical Center and Nifty After Fifty senior fitness centers have ended their partnership, the public hospital district announced July 9. The two entities agreed to end the partnership effective July 31, according to the announcement. "Both organizations...
North Coast Current

February 23, 2015

Filed under Business, BUSINESS NOTES, Encinitas
The Encinitas Chamber of Commerce welcomed businesses to the community with ribbon-cutting ceremonies throughout February. The chamber provides business descriptions and photos to the North Coast Current. Amy Bell is a licensed marriage family therapist who works in a private-practice setting in Enc...