North Coast Current

April 27, 2018
Cardiff residents can expect parking closures and occasional construction noise along San Elijo Avenue as preliminary work begins on the Encinitas segment of the Coastal Rail Trail, project officials announced April 27.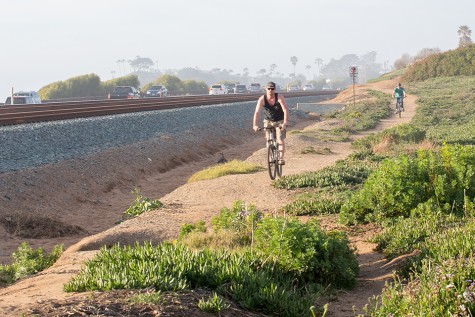 Amanda Rhoades

February 24, 2016
Cardiff's section of the Coastal Rail Trail has stirred up controversy for almost two years now, but even with the Encinitas City Council's approval, the project isn't rolling forward just yet.
North Coast Current

November 11, 2012
Authorities are investigating the Nov. 8 death of a pedestrian on the railroad tracks in the 1400 block of South Coast Highway 101 in Encinitas. The pedestrian was struck by a southbound Coaster train at about 6 p.m., according to a Sheriff's Department statement. The pedestrian suffered fatal injuries...