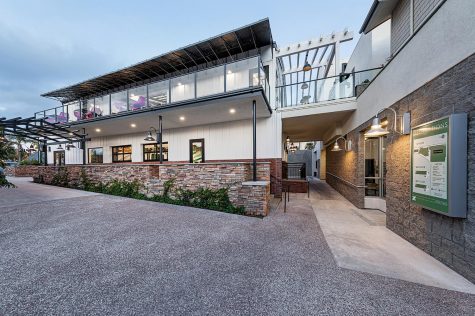 North Coast Current

January 27, 2020
Real estate group RPG now owns the entire stock of commercial space in Encinitas' Pacific Station property after a recent $5.9 million purchase, the company announced.
North Coast Current

September 14, 2012
Residents are invited to the Pacific Station Green Celebration on Sept. 19 from 4:30 to 7:30 p.m. at Pacific Station in downtown Encinitas, the Downtown Encinitas Mainstreet Association announced. The event marks efforts in sustainable development in downtown Encinitas, including the LEED Silver certification...
Natalie Perino-Terashima

February 18, 2007
Encinitas may soon notice a new addition to its downtown landscape off Highway 101.  The project, Pacific Station, is a mixed-use commercial/residential development that will incorporate space for retail shops, restaurants and condominiums. The Encinitas Planning Commission approved the project Feb....