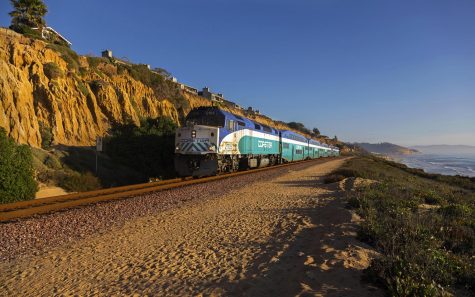 North Coast Current

November 30, 2019
Heavy rains over the Thanksgiving holiday led to a coastal bluff failure just feet from railroad tracks in Del Mar, authorities reported Nov. 29.
North Coast Current

March 31, 2017
Temporary chainlink fencing has been installed around San Elijo Lagoon Double Track Project construction staging areas in Cardiff-by-the-Sea, according to the San Diego Association of Governments.
North Coast Current

July 29, 2014
A Sprinter train struck a Ford F-150 truck July 28 in Oceanside, authorities reported. According to the Sheriff's Department, the non-injury collision occurred near the 1100 block of Oceanside Boulevard at 3:23 p.m. when the truck driver's foot slipped off the break, causing the truck to roll...