Reluctance, questions shadow Encinitas council vote to approve districts
A division of Encinitas into electoral districts led to a divided vote among the City Council on Nov. 15 in favor of moving forward with the plan.
Council members voted 3-2, with Deputy Mayor Tony Kranz and Mark Muir dissenting, to adopt a new election process that few people appeared to support in the first place. The divisions on the council and among residents also led to accusations of gerrymandering the new districts.
"I don't think anyone likes this situation," resident Kathleen Lees told the council during open comments before the vote. "It's extortion and forcing Encinitas to make changes that are not in our best interest. I guess you were right. Not everybody is going to be happy about this."
The council approved district boundaries set in a map called "Citizen 016," which divides the city's five communities — Old Encinitas, New Encinitas, Cardiff-by-the-Sea, Leucadia and Olivenhain — into four districts.
The district map is broken up among the communities:
District 1 — Most of Leucadia; portion of Old Encinitas; portion of New Encinitas.
District 2 — Old Encinitas except for an east portion in Cardiff district; portion of Leucadia.
District 3 — Cardiff-by-the-Sea; portion of Olivenhain; portion of Old Encinitas.
District 4 — Most of Olivenhain; portion of New Encinitas.
The first elections under the new system will take place in November 2018 with Districts 3 and 4. Districts 1 and 2 will have their first elections in November 2020. The mayor's seat will remain an at-large vote.
The map was developed in the course of a public submission process and community meetings. According to a report from The Coast News based on a public records request, the "Citizen 016" map was drawn by Councilwoman Tasha Boerner Horvath.
Ransom note or gun to the head?
References to extortion, a ransom note, a gun to the head, were in reference to a Los Angeles-area attorney's threat over the summer to sue the city of Encinitas if it did not follow California Voting Rights Act stipulations for more diverse representation on the City Council.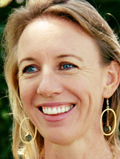 The July 14 demand letter sent by Kevin I. Shenkman of Malibu-based law firm Shenkman & Hughes was one of numerous sent to cities throughout Southern California. Cities such as Encinitas took measures to avoid lawsuits by developing district-based City Council elections.
"When I looked at all the other cities that were receiving the letter from Shenkman and I'm reading about them in the newspaper … I was just hoping that we could keep our head down and not get the letter, and not be in that position, but that didn't happen," Mayor Catherine Blakespear said in her comments before the vote.
Some opponents of the demand in Encinitas have cited figures indicating that breaking the council into districts would have little effect on improved minority representation given population and distribution patterns.
Council members who voted in favor of the districting map and process voiced disappointment that the city had to pursue such a course of action in the first place.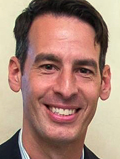 "It's been said already that many of us don't want to move to districts, and I don't want to move to districts," Councilman Joe Mosca said during the council's open session, adding that as a matter of policy it's not something he would have otherwise supported. "I would not support that; but for the fact that you have a gun to your head, and we're moving for that reason, I would not move."
The term defining the threat was a point of contention during the meeting, however.
"I want to remind the public that we in fact don't have a gun to our head at this point," Deputy Mayor Kranz said. "What we have is a ransom note that was sent to us and threatened to put the gun to our head. And we decided to take this action preemptively."
In addition, Kranz said, he urged his colleagues to delay the process because the division into districts could harm the city's communities.
"While I understand that there might be some good reasons to take that preemptive action, I think in the case of the city of Encinitas it was a mistake, and I tried to advocate to my colleagues that we should postpone this," Kranz continued. "I did vote to go into the safe harbor and begin the process, but it was pretty clear from the outset that this was not going to be good for our community. So I have continued to advocate for postponement and have not been able to find that third vote. So here we are."
Blakespear said moving forward with districts was a prudent action to save the city from a lawsuit.
"To me, moving to districts is the responsible thing to do because I don't want to expose us to the litigation," Blakespear said during the meeting, adding that leadership is not only about "the direction we go with the city, but also the things, places we don't go, the holes we don't run down, the exposure that we don't get involved in."
Kranz was particularly concerned that the districting process was causing potentially hostile divisions among the communities.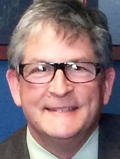 "I think this is terrible for the community," Kranz said. "I think that while there are some benefits to some people with districts, I think overall for the community it creates a balkanization that is just not good. There are concerns I heard immediately from people who felt like that their community was split up in a way that was just not good for them."
Councilman Muir echoed Kranz's concerns.
"My focus has been from the very beginning to keep the communities of interest together," Muir said. "What's happening has anticipated the conflict between the different communities."
The placement of portions of Old and New Encinitas appears to be part of that conflict given comments from residents who questioned their neighborhoods' placement in Cardiff District 3.
Questions and accusations
Ann Clarke, a resident of a long-established neighborhood just north of Encinitas Boulevard, wondered why her area is in Cardiff's district when the neighborhood sits practically at the geographical center between Old Encinitas and New Encinitas.
"I have always loved our diverse areas that came together to form the city of Encinitas, and I was proud to be a part of that process," Clarke told the council during public comments Nov. 15. "But if I read district map 16 correctly, my area is now proposed to be in the Cardiff district. Picture, if you will, Cardiff in the shape of a dog … I am the tail wagging the dog."
Referring to the map, Clarke said her area was carved out of Old Encinitas to meet a murky objective with little consideration to the area's specific issues. She asked the City Council to amend the map in the future.
Resident Spencer Mosher, who lives at the south end of New Encinitas, voiced similar concerns about his area, which is carved into Cardiff District 3.
Muir and other speakers at the City Council meeting expressed concern that the map might have been designed to retain current council members' seats while making it more difficult for certain portions of the city to be represented in the future.
"Drawing a map that takes into consideration allowing each of the elected council members to keep their district is simply the definition of gerrymandering," resident and former planning commissioner Ruben Flores told the council. "This reflects the potential future behavior of you as elected officials. I believe you've lost credibility."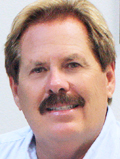 In his comments before casting his dissenting vote, Muir expressed concern about whether the final map drawn by Boerner Horvath was a predetermined selection of some kind.
"I'm just hoping that the council, I'll give them the benefit of the doubt, that there wasn't a predetermined map selection, but it doesn't look good," Muir said.
Other residents speaking at the meeting suggested putting map selections to a public vote instead.
Boerner Horvath developed two maps for consideration — "Citizen 015" and "Citizen 016" — a fact that had not been known until The Coast News filed its public records request, according to its reporting.
Boerner Horvath defended the process of developing the maps. In reviewing the steps taken the past few months, she said, the City Council worked to balance the districts based on public input.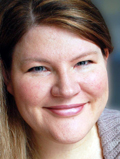 "What was interesting was seeing, when you watch it all at one time, you see how the council opinion did react to the public, how we made very clear decisions about our process, and how the map actually evolved," Boerner Horvath said during the meeting. "I think what happened was the council was looking for good governance, had an idea, and we were flexible enough to respond to the public and know for ourselves what is that minimum we need to kind of replicate the at-large governance system and district election."
Blakespear also addressed the challenges of finding population balance among five communities in four voting districts.
"When you look at any maps, anywhere you draw the line, at some point people will be unhappy, because that's the nature of it," Blakespear said. "You're not going to be able to divide a city of 60,000 into four districts that come from five communities and have everybody be happy.
"New Encinitas is the biggest district, so it would get broken up by definition if you have to be population balanced," she said.
A divisive issue all around
While Kranz and Muir expressed concern about potential fractures among the communities of Encinitas, City Council members also lamented the fractures among their colleagues in a forced battle.
"This has been one of the most divisive things I think we've done, and I don't like that," Blakespear said. "I prefer it when we get along well and we can find our way to consensus more easily, we move together instead of having to be opposed to each other."
"There's no question that anybody on this council really wants to go to districts. That's not what we want," Boerner Horvath said, adding that the process was well-intentioned.
Boerner Horvath said a legislative subcommittee has been created to work with the state to help build a greater understanding of what smaller cities in the region are experiencing in this process. The aim is to seek some kind of legislative remedy in the next few years so Encinitas can go back to at-large elections, she said.
The challenge the city faced in building its election districts was not lost on resident Kathleen Lees, either.
"I think you've done a terrific job given the situation that we were all forced into and the amount of time that we had to deal with it," Lees said.
Letters to the editor and comments are welcome. Comment below or send letters to [email protected]. Follow the North Coast Current on Twitter at @nccurrent.