Goodbye, Sunshine: Iconic Encinitas business to close after 50 years
Family member says Sunshine Gardens is open to finding new location in the future
Nestled between Quail Gardens Drive and Encinitas Boulevard, Sunshine Gardens has served as more than just a nursery for the past 50 years. For the community, it has been a nurturing space where memories are made.
Though the business will be closing its 155 Quail Gardens Drive location on Dec. 31 to make way for a long-awaited housing project through the city of Encinitas, Karen England, cousin of owner Ron Martin, says that they're open to finding a new spot to start the business's next chapter.
A true family effort, the story of Sunshine Gardens began with Dick and Edith Campbell, and their children Ron Martin (from Edith's first marriage to the late Marvin Martin), and Dick and Jacque Campbell.

After many years of working for the Palos Verdes Begonia Farm, they sought to start their own agricultural business.
"They were all living and working there, and they saw a need in the late 1950s for growing annual colored flowers to sell in Southern California," England explains. "They thought, 'OK, if we can get cheap land we can fill the need.'"
Already known for its flower-growing industry, Encinitas became the location of their new venture — though Sunshine Gardens wasn't the first inception.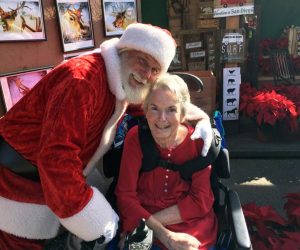 Cam-Mar — a fusion of the Campbell and Martin surnames — was established on San Marcos Road, now Encinitas Boulevard, in 1963 as a wholesale operation.
"My aunt and uncle saw that they had three kids interested in the business," England says. "They thought that they could pool their resources and maybe get other family members interested in this thing."
With inquiry from the public on how to purchase Cam-Mar plants direct, the family decided to open a retail wing called Sunshine Gardens.
"It was a dirt parking lot that mostly sold color plants," England says. "They made color bowls, sold soil and some clay pots they got from Mexico. There were no buildings, just a stump with an old fishing tackle box."
"All of our change smelled like that fishing tackle box," England adds, laughing at the memory.
Dick Campbell continued to run Cam-Mar as Ron Martin built Sunshine Gardens, and members of the family helped with both.
"We sponsored sports teams in the town, and we gave plants to dances and events for the school," England says. "We just donated the flowers and they could sell them afterward to make money."
They also donated seed packets to local schools for their gardens.
"We were really active with younger families — it got us a reputation and made us a real part of the community that was vital," she says. "Those are memories that we treasure. Some of the kids have recently been bringing in their kids to Sunshine. It's way bigger than the business and the plants."
Home to other community businesses
North County Olive Oil owner Sue Robers says that she and her husband Greg Robers will miss watching families pick the perfect tomato plants and watch the nursery's many animals.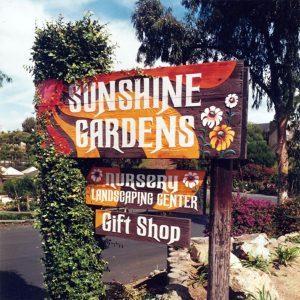 "I wanted to be here so customers could shop (for my oil) somewhere local in North County," she says.
In her six years located at Sunshine, she's been able to grow her business and give back to a cause close to her heart — mental health awareness and suicide prevention.
"I couldn't have done it without the support of the community," she says, explaining that 50% of the proceeds from her Cowgirl Rancher's reserve oil goes toward those causes in memory of her sister.
Robers will continue to sell her products at farmers markets around the county but says she hopes to find another location nearby. For updates, visit facebook.com/northcountyoliveoil.
Janel Kaden, owner of the Encinitas House of Art, had been using her space at Sunshine as an office and studio for her fine art and graphic design business. At the start of the pandemic, though, she saw how distressed members of the community were.
"I pivoted, and said, 'Maybe I can help,'" she says.
In the open-air setting at Sunshine, Kaden helped take away the logistical challenges of making art — such as setting up and gathering supplies — to let visitors focus on creativity.
"
I hope that Sunshine Gardens can pop up again. You're taken back 25 years ago to an Encinitas with horses and open land. It's got a laid-back feel."
— Janel Kaden, owner of the Encinitas House of Art
She will continue her work once Sunshine closes and says that updates can be found at instagram.com/encinitashouseofart.
"I hope that Sunshine Gardens can pop up again," she says. "You're taken back 25 years ago to an Encinitas with horses and open land. It's got a laid-back feel."
Sunshine is also home to Underwater Environments, which specializes in koi fish and koi ponds, and in the past, it's been the site of the Grace Community Church of San Dieguito, an organic farming shop, a juice shop and more.
Encinitas District 1 Councilman Tony Kranz, a longtime friend of the Martin family, says that the impact that Sunshine Gardens has had on the community has been profound.
"It's always been a tremendous resource for the horticultural community, but also, they have unbelievably friendly people that were always working there in part because of the leadership of Ron," he says. "They've always been very active and made contributions to the YMCA and other organizations, and they've always been incredibly generous to the community and organizations that ask for help."
"We love having (Ron) in the business community, and the community (itself)," he adds. "The amount of kindness that has been extended by him personally for many years will never be exceeded."
Bouncing back from disaster
The last two years haven't been easy for Sunshine Gardens, with a devastating flood in April 2020 and the loss of Ron's wife, Kay Martin — affectionately known as Mrs. Sunshine, in September of this year.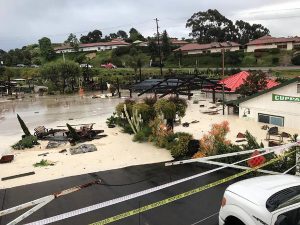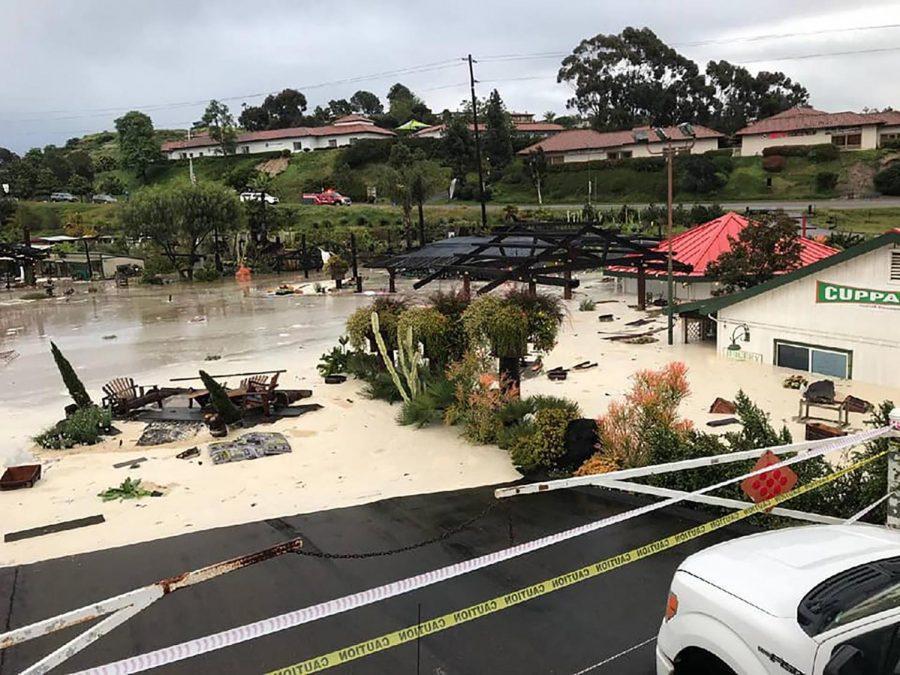 But those years were also borrowed time, as the city of Encinitas was preparing to move forward with its Housing Element update, which the two entities agreed to years prior.
"That was going to be two to three years ago — COVID happened, and gave us extra years," England says.
Even in the sunset of their business, they continued to give. During a difficult time, Sunshine served as a space to enjoy nature, learn, shop, and be around the friendly folks who work there.
And though the future of Sunshine Gardens is still unknown, England says that their family ties are still strong.
"Family businesses are hard, we work and live together," she says. "I'm really proud of my family, that in all that struggle to keep a business going that we have a really strong sense of family, history and a love of each other."
"It's intangible, something that won't close when the nursery does," she adds. "All that good is still there. We still get to be together and bonded in love."
---
Charlene Pulsonetti is a local freelance writer.
encinitas current, cardiff current