Teresa Acosta joins race for Carlsbad City Council District 4
Phil Urbina also campaigning for the seat in 2020
Carlsbad business owner Teresa Acosta announced June 12 that she is running for a seat on the City Council next year, the second non-incumbent in the race for District 4.
Acosta joins Phil Urbina, who launched his campaign April 28. The 2020 election will be the second for Carlsbad under a new district-based system of representation.
"I am passionate about living in Carlsbad and am running to put my experience, skills, and energies to work on the council to maintain our top-notch quality of life," Acosta said in her announcement. "I will focus on key infrastructure issues, safe neighborhoods, environmental stewardship, and supporting our local small businesses."
Acosta is president of business consulting firm Acosta + Partners. She is also listed as a strategic partner with Madaffer Enterprises, according to its website. The government affairs consulting firm is run by Jim Madaffer, current chairman of the San Diego County Water Authority and former publisher of the Seaside Courier as part of Mission Publishing Group. Acosta has also taught business communication courses at MiraCosta College.
Acosta has been active in Carlsbad community affairs. In her announcement, she cited several examples, from involvement on Carlsbad Chamber of Commerce committees, including winning Committee Member of the Year awards in 2017 and 2018, and serving on the board of directors for the nonprofit MAAC Project, to serving on The San Diego Union-Tribune's Community Advisory Board and being a member of the Batiquitos Lagoon Foundation. Acosta is also a graduate of such programs as the Center for Creative Leadership Latina Leaders Program, Carlsbad Citizens Academy and San Diego County Water Authority Academy.
Acosta also named state Assemblywoman Tasha Boerner Horvath, D-76th District, and Carlsbad Councilwomen Priya Bhat-Patel and Cori Schumacher as early endorsements.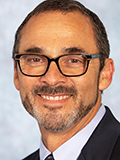 Phil Urbina, the earlier entry into the race, has emphasized his 40 years of activity in the community, including as reporter and then editor of the former Carlsbad Journal. He has lived in the city's District 4 region, at the southern end of Carlsbad, for 23 years.
On his campaign website, Urbina lists such experience as past president of the Carlsbad Chamber of Commerce, Carlsbad Boys & Girls Club and La Costa Youth Organization. He was named Carlsbad Citizen of Year in 2015.
"The citizens of District 4 have a great opportunity in 2020 to elect someone to the Carlsbad City Council who understands the uniqueness of our area and can truly represent their needs," Urbina stated on his campaign website. "I'm running for the Carlsbad City Council because I believe I have the unique combination of proven leadership in Carlsbad and an understanding of South Carlsbad to represent the needs and interests of my South Carlsbad neighbors."
The City Council election takes place Nov. 3, 2020. Districts 2 and 4 are on the ballot. More information online: www.carlsbadca.gov/cityhall/clerk/voter.asp.
encinitas current, cardiff current