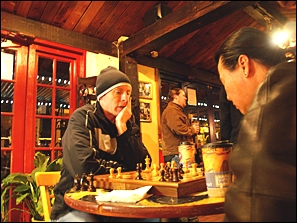 Lauren Ciallella

March 22, 2007

Filed under NORTH COAST BEAT, Real Beans, San Marcos
Although the Old California Coffeehouse is the oldest (and only) independent coffeehouse in San Marcos, its new owners have freshened the pot by serving up free Internet, an expanding menu and a place where many customers are known on a first name basis. Owners Kimry Wells and Kenny Morris too...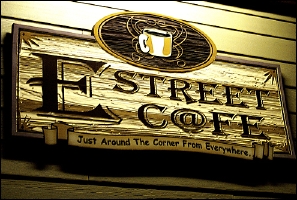 Lauren Ciallella

February 18, 2007

Filed under Encinitas, NORTH COAST BEAT, Real Beans
(E Street Cafe closed in 2014) Who knew that a vague idea about revamping office space could materialize into a virtual neighborhood sanctuary? Gutted and stripped of its sterile office roots, E Street Café (128 W. E St. in Encinitas) has hidden its Hyde-like appearance and transformed into a g...