Muir says she will not seek re-election to San Dieguito school board
San Dieguito Union High School District board President Maureen "Mo" Muir announced Thursday, Aug. 11, that she will not run for re-election this fall.
Muir was first elected to the Board of Trustees in November 2014 and previously served on the Encinitas Union School District board. She cited family reasons in her decision not to run for San Dieguito's board again.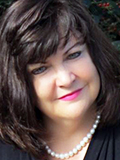 "After careful consideration, I have decided to finish out my term as President of the San Dieguito Union High School District through the end of the year and not seek re-election," Muir stated in an announcement circulated Aug. 11. "Being able to fully support my family, especially my 101-year-old mother-in-law, and step away from politics is the right decision for us in this season of our lives."
Muir, who is the wife of former Encinitas city Councilman Mark Muir, steps away from elected office in the midst of recent challenges in the past few months:
Trustees voted to fire Superintendent Cheryl James-Ward after a controversy erupted over her comments related to Asian-American students and academic performance.
The San Diego County Board of Education stepped in to resolve the approval of a San Dieguito electoral boundary map.
Some district constituents called on board Trustee Michael Allman to resign following allegations of intimidation, harassment and cyberbullying.
Trustee Melisse Mossy resigned, leading to an initial 2-2 deadlock on how to fill the vacancy.
For Muir, her decision not to seek re-election was based on whether her personal commitments would allow her to serve on the board to her satisfaction, she stated.
"It has been the honor of my life to serve North County families for well over a decade on the Encinitas Union and San Dieguito Union High School District Boards," Muir said in her announcement. "I only know one way to serve in elected office, which is to give 110%, and I cannot make that commitment with another term."
(Story updated 08/15/2022 at 9:58 p.m.)
encinitas current, cardiff current