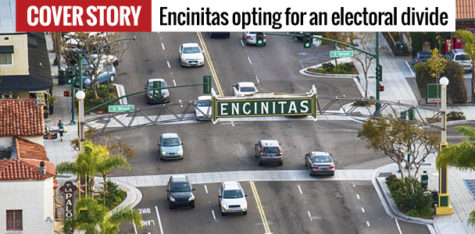 Lauren J. Mapp

August 31, 2017

Filed under Cardiff by the Sea, Carlsbad, Elections, Encinitas, Encinitas City Election, Escondido, Leucadia, North County, Oceanside, Olivenhain, Politics, Region, San Diego County, Top Stories
Following the receipt of a demand letter from Malibu law firm Shenkman & Hughes, the Encinitas City Council decided unanimously Aug. 30 to move forward with developing a districting process for the City Council election system.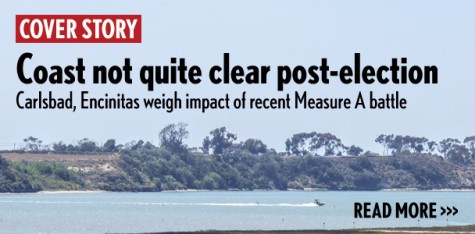 Lauren J. Mapp

April 29, 2016

Filed under Cardiff by the Sea, Carlsbad, Encinitas, La Costa, Leucadia, Olivenhain, Politics, Region, San Diego County, Top Stories
Measure A — the special election in Carlsbad to vote on the development of a mall at the Agua Hedionda Lagoon — was defeated at the polls earlier this year, but the idea of development at the site remains a subject of controversy and inspiration in North County. Cori Schumacher — a local surfer, environ...
North Coast Current

January 12, 2015

Filed under Carlsbad, LATEST NEWS
Carlsbad made the top 15 list of The Advocate's "Queerest Cities in America," according to an article published Jan. 12 in the national LGBT magazine. The goal of the annual list, formerly known as "Gayest Cities in America," is to highlight unexpected lesbian/gay/bisexual/transgender-f...