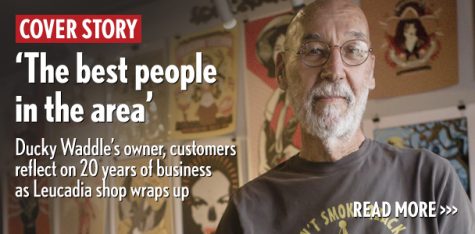 Mike Peterson

September 5, 2016

Filed under Arts, Business, Encinitas, Leucadia, Top Stories
Ducky Waddle's Emporium, a beloved Encinitas institution, will close its doors at the end of September after more than 20 years in business.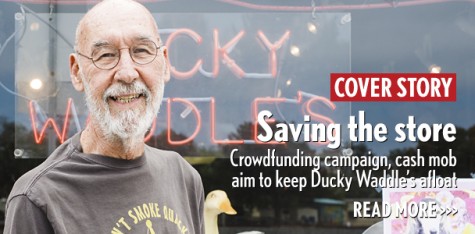 Amanda Rhoades

June 6, 2015

Filed under Arts, Business, Encinitas, Leucadia, Top Stories
When you walk into Ducky Waddle's Emporium, you enter another era. The funky Leucadia store beckons feelings of nostalgia, even for first-time visitors. The walls are covered in an assortment of prints ranging from Shepard Fairey's work to vintage Harper's Magazine covers and concert posters. The...