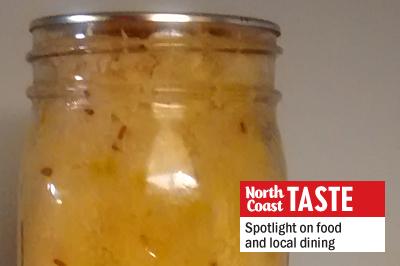 Laura Woolfrey-Macklem

March 28, 2014
I grew up on canned sauerkraut, but homemade is just much better, and a lot less expensive. You can add caraway seeds to the cabbage during fermentation, afterwards, or not at all. Homemade sauerkraut is a great pantry staple, and it's easy to make. For every 5 pounds of cabbage, you will need 3...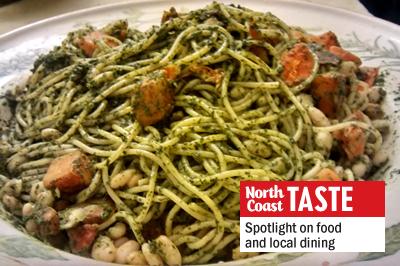 Laura Woolfrey-Macklem

February 15, 2014
I grow basil every summer and enjoy making pesto with my bounty. For my family, basil pesto requires fresh tomatoes as a pasta topping. But in the winter, tomatoes aren't so great. To change it up, I make winter pesto, using collard greens or kale. Stick with me – even my 6-year-old loves these "green...