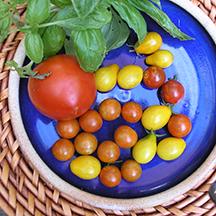 March 4, 2019

Filed under CURRENT EVENTS, Encinitas
ENCINITAS — The San Diego Botanic Garden hosts its first "Got Green?" event March 16 from 10 a.m. to 4 p.m. The day includes plant-based cooking demonstrations, organic gardening tips, vegan food trucks and live entertainment. Demonstrations include aquaponics by Ecolife Conservation and composting...
August 25, 2015

Filed under Cardiff by the Sea, DIALOGUE, Encinitas, LETTERS TO THE EDITOR, Leucadia, Olivenhain
I am the owner of Bety's Tacos, and I recently joined other Encinitas restaurants in participating in a program called "Rinse and Recycle your Foam at Home." We are encouraging our customers to recycle their foam take-out containers in their blue recycle bins if they live in the city of Encinitas....