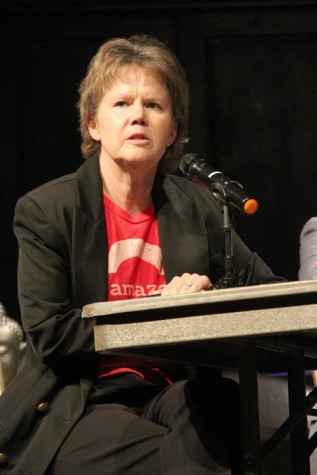 Amanda Rhoades

September 30, 2015

Filed under Arts, Del Mar, Film, NORTH COAST LINK, Region, San Diego County
When her kids went off to college, Sue Vicory didn't settle into retirement. Instead, she asked herself who she wanted to be in the second part of her life. The answer was a documentary filmmaker. Vicory, a Del Mar-based filmmaker, will embark on a cross-country road trip early next year to promote...
May 30, 2015

Filed under CURRENT EVENTS, Encinitas
ENCINITAS — The Encinitas Library offers visitors the opportunity to check out "living books" from 3 to 5 p.m. June 7 as part of a Pride Celebration and Human Library. Living books are performers who represent different groups of people — such as undocumented youths, Native Americans, transgender...