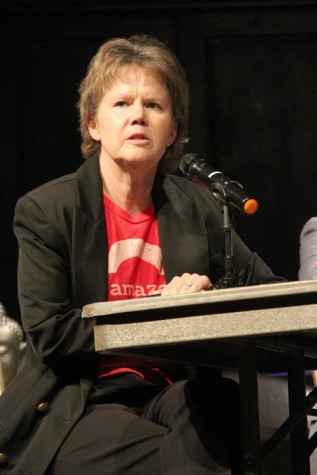 Amanda Rhoades

September 30, 2015

Filed under Arts, Del Mar, Film, NORTH COAST LINK, Region, San Diego County
When her kids went off to college, Sue Vicory didn't settle into retirement. Instead, she asked herself who she wanted to be in the second part of her life. The answer was a documentary filmmaker. Vicory, a Del Mar-based filmmaker, will embark on a cross-country road trip early next year to promote...
Roman S. Koenig

November 28, 2014

Filed under Arts, Carlsbad, COLUMNISTS, Media, Point of View, Politics
I've never been one for popularity contests. I learned to be suspicious of them long ago in high school when I saw what kind of twits could be elected to student office. But I never really questioned whether I was naive about them. Until now. Late in October, I took part in the Four Points Fi...