August 30, 2019
As a former old-time employee of the Coast Dispatch, WCCN, etc., it warms my heart to have found this newspaper.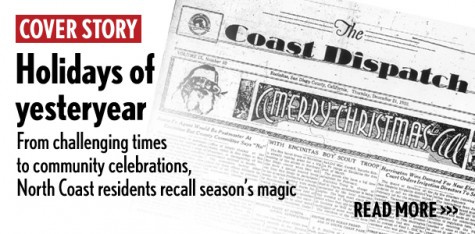 Helen Hawes

December 21, 2013
Some people lament the merging of the holidays into one long shopping spree. It's hard to imagine a time when there was no such thing as "Black Friday." But once upon a time ... Back before Cardiff was a town and was, instead, a collection of houses on a hill, the holidays were exciting but...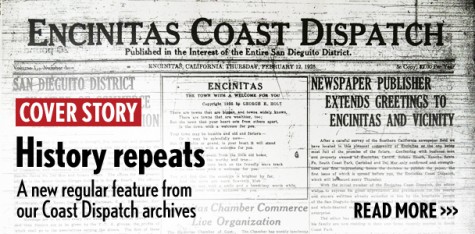 North Coast Current

February 12, 2012
Editor´s Note: This was the first editorial published in the Encinitas Coast Dispatch on Feb. 12, 1925. It is reproduced here in full from the North Coast Current archives. After a careful survey of the Southern California newspaper field we have located in this pleasant community of Encinitas as...