ENCINITAS: Applications open
for Planning Commission seat
The city of Encinitas is accepting applications to fill one unscheduled vacancy on the Planning Commission, Olivenhain Representative with a term ending March 1, 2023.
Application forms must be completed online from the city's website. All applicants must be registered voters of the city of Encinitas and reside in Olivenhain. The deadline for applications is Thursday, May 5, at 5 p.m.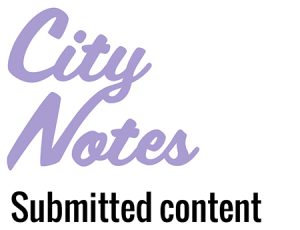 Applicants may be asked to attend a City Council meeting to briefly discuss their qualifications and interest in serving on the commission. Term of office for the unscheduled vacancy will begin upon appointment.
Applications are for one appointment to fill an unscheduled vacancy for the Olivenhain representative since the termination of Commissioner Bruce Ehlers. The Planning Commission is a five-member board with each member representing one of the five communities of Encinitas: Cardiff, Leucadia, New Encinitas, Old Encinitas and Olivenhain. Applicants must have resided as a registered voter in Olivenhain for no less than six months prior to appointment and maintain residency and voter registration in Olivenhain while serving on the Commission.
The Planning Commission shall perform such duties as may be specified by ordinance or resolution of the City Council or by the laws of the state of California. Further, the Planning Commission shall study and report to the City Council upon any matter referred to it by the City Council and shall keep the City Council currently advised of all matters pending, and shall furnish any special information, reports, or materials which the City Council may request.
More information is available online: encinitasca.gov/Home/News-Center/ArticleID/427.
---
The North Coast Current offers cities and other government agencies in our region the opportunity to share their news by submitting press releases for publication. Send yours to news[at]northcoastcurrent.com.
encinitas current, cardiff current