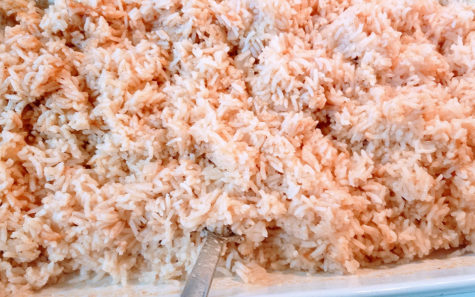 Laura Woolfrey Macklem

October 19, 2017

Filed under Food, NORTH COAST TASTE, Preserved Home
It's possibly nervy thinking I have anything to serve up Southern California's community in terms of a Mexican rice recipe, but I absolutely do. I might not have an abuela who passed down authentic Mexican recipes, but I grew up in Southern California, and know what good Mexican rice tastes like. The standard for me was set years ago at Carlsbad's Fidel's Mexican Restaurant. It's now called Norte, but to some of us, it will always be Fidel's.
Layla Marino

February 11, 2016

Filed under Arts, Carlsbad, COOL ON THE COAST, Del Mar, Education, Encinitas, Food, Health, Holidays, K-12, North County, Oceanside, Region, San Diego County, Solana Beach, Theater
February is a time for lovers, and also a time for fun in coastal North County. With the weather being a bit moody, it's nice to know that we have lots of options for both cold and warm weather in this beautiful region. Whether it's plays, politics or outdoor playing, this short month is not short...